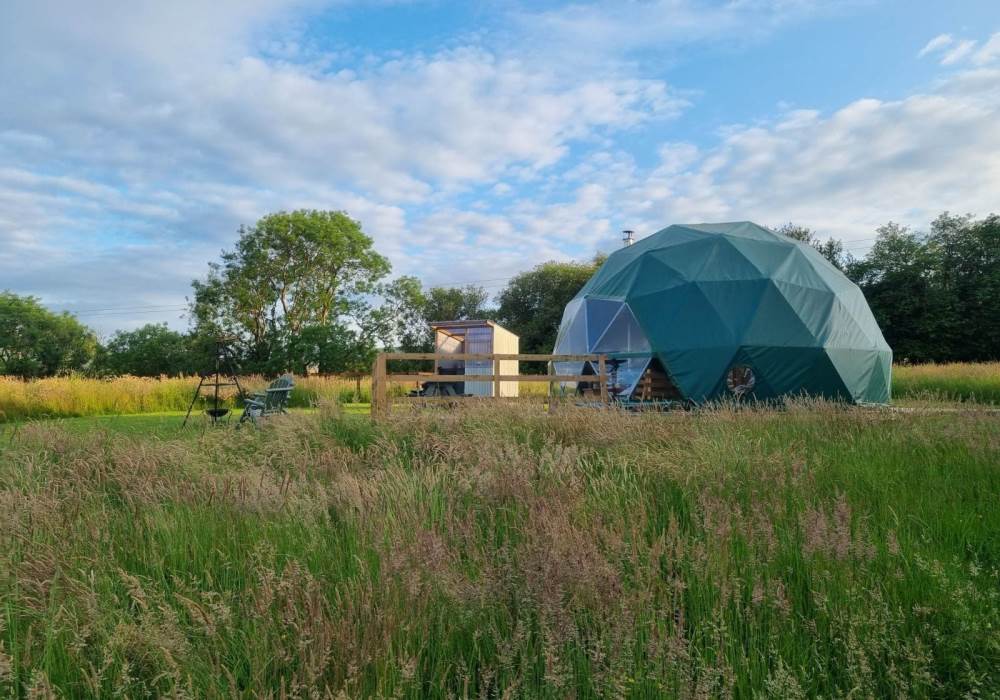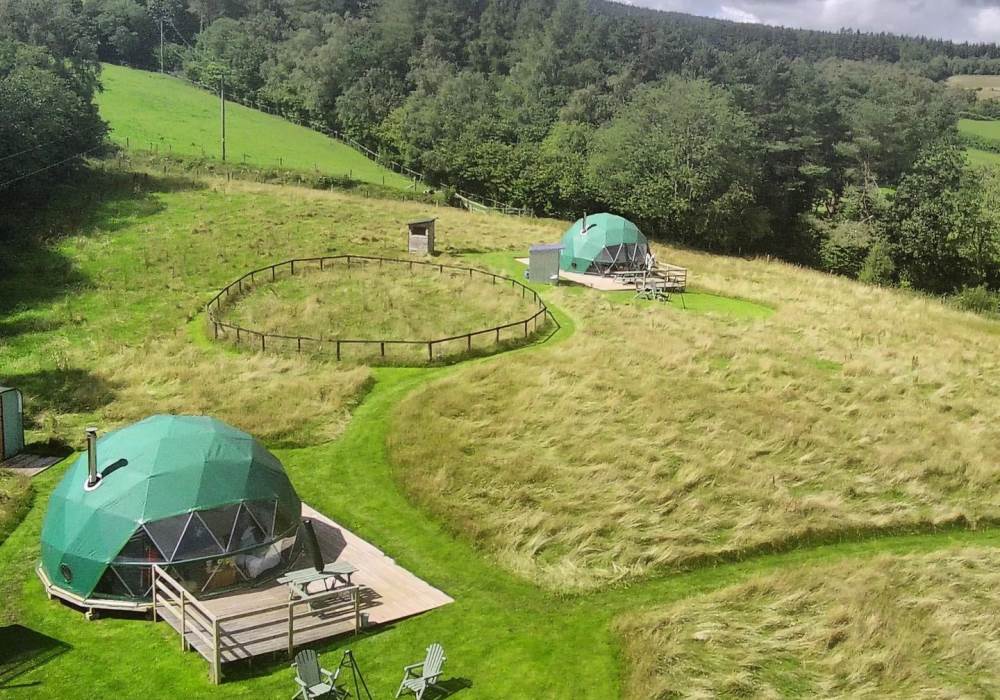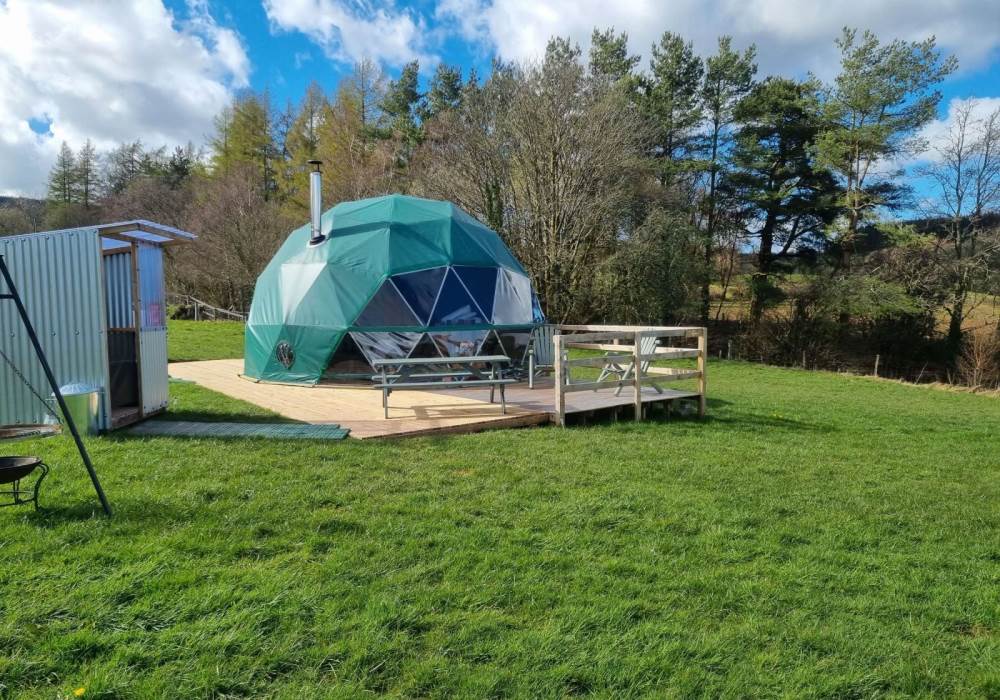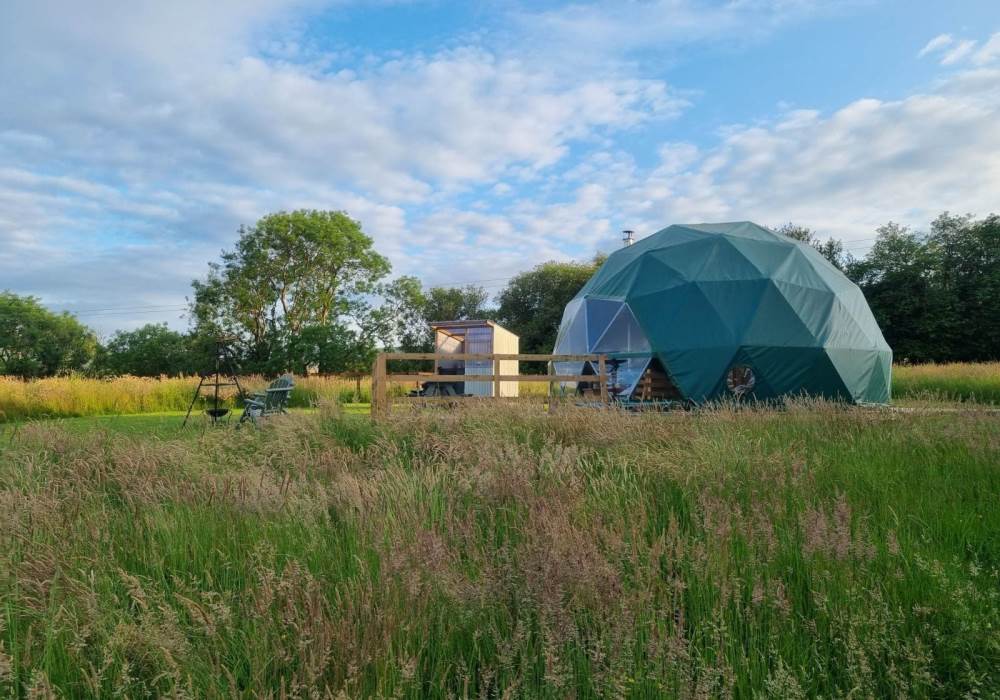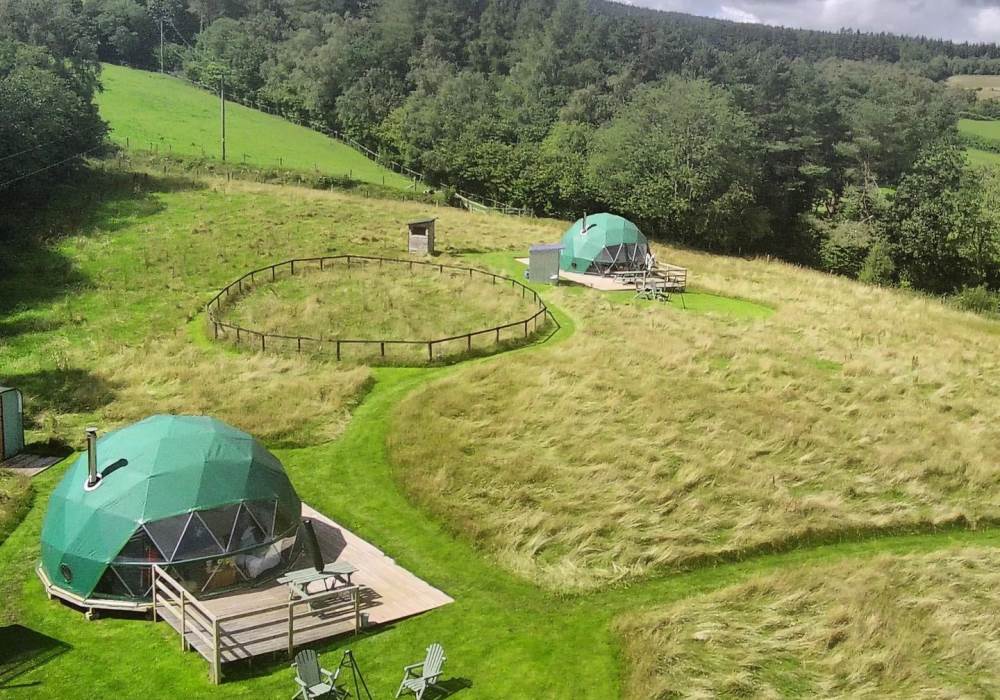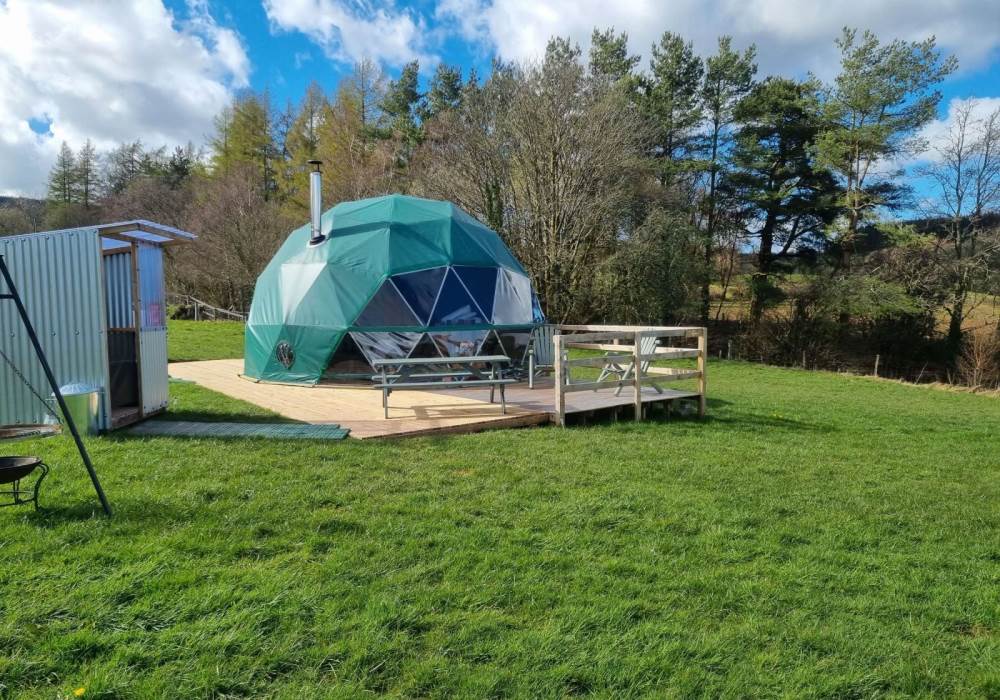 + 14
photos
Bell Tent
Rowan Glamping Geodome
Sleeps 6
1 Bedroom
1 king size bed + 1 Double Futon + 2 Single Futons
NEW FOR 2023 - Photos will be updated ASAP
Rowan is perfect for friends, couples or families. This stunning geodome tent has a comfortable solid oak king size bed. There is also a cosy seating area that can be converted into an additional 2 single futons and 1 double futon.
After spending the evening toasting marshmallows under the stars Rowan is the perfect tent to snuggle down and enjoy the sounds of nature near the babbling brook.
Worried about morning sunshine in our geodome? You can pop the curtains closed before you drop off to prevent an early morning sunshine wake up call.
Rowan has its own cooking area which consists of a 'cwt cegin bach' (little kitchen hut) which accommodates your gas cooking stove, cool box for storing your chilled items and your cooking utensils, pots, pans, crockery, cutlery, glassware and that very important cork screw. All kitchen items are disinfected after each visit.
The outdoor area also contains a picnic table and chairs where you can relax as evening settles in next to a cracking log fire whilst gazing up at the stars!
Just outside the tent you will find your firepit and tripod, perfect for campfire cooking or roasting your marshmallows.
Rowan also has access to a private toilet and shower in your own converted vintage rice trailer. In keeping with our green eco ethos these are compost toilets to reduce our footprint on the environment.
Each kitchen station has access to a running drinking water supply.
When you arrive the main king size bed will be made up with bed linen. If you require the additional futon beds then please select this option during the booking process.
In order to stay at our site you must be a member of the Greener Camping Club. We have added this to the checkout process. If you are already a member please contact us after booking and we can refund your membership.
Please note a damage deposit of £150 will be taken up to 5 days before your check in date. This will be refunded within 1 week of departure.
1 Review
Slightly disappointed that it wasn't the yurt type as shown in pictures, but the geo dome was fabulous. Nicola had provided loads of extras to keep us warm for outdoor seating and star gazing (cloudy skies scuppered these plans).Only draw backs were the distance to shower/sink facility and the lack of some basic kitchen equipment. Need to make sure all domes are kitted out the same.Onsite shop was very handy.Nicola was very helpful when we checked in/out.Dome and facilities were very clean.All in all loved the whole experience and will definitely return
Read more
Summary
| | |
| --- | --- |
| | 4 |
100% would recommend this accommodation
100% would stay here again
Other Accommodation