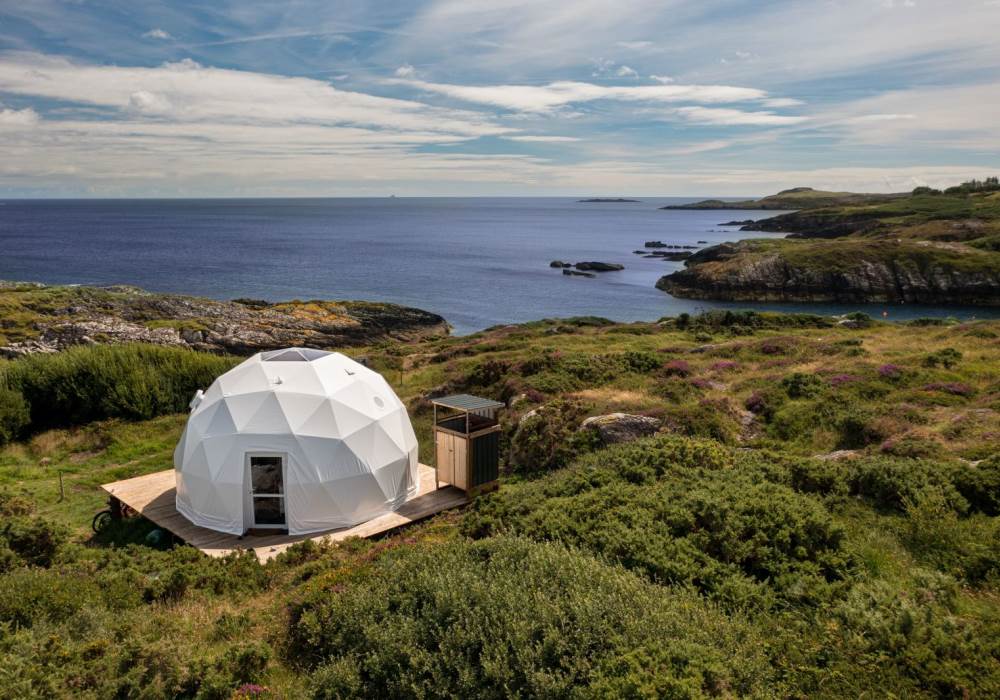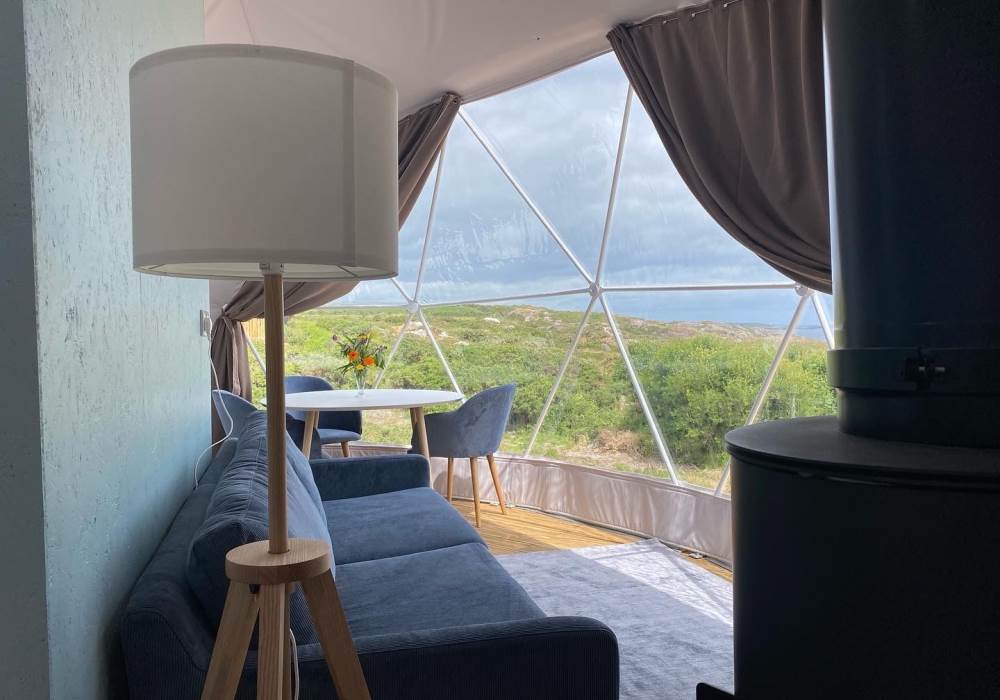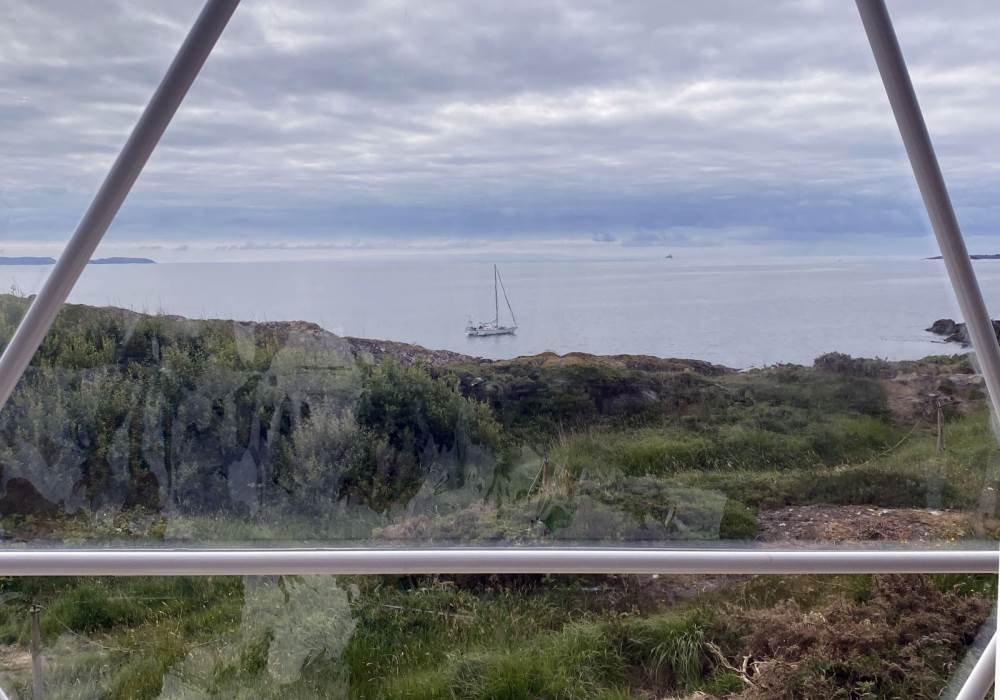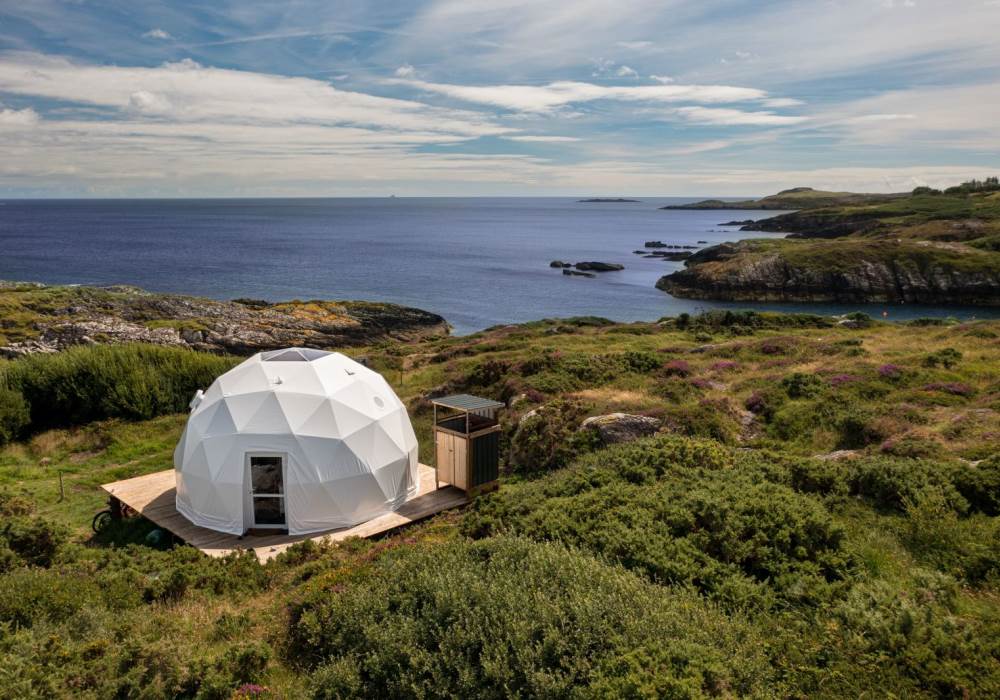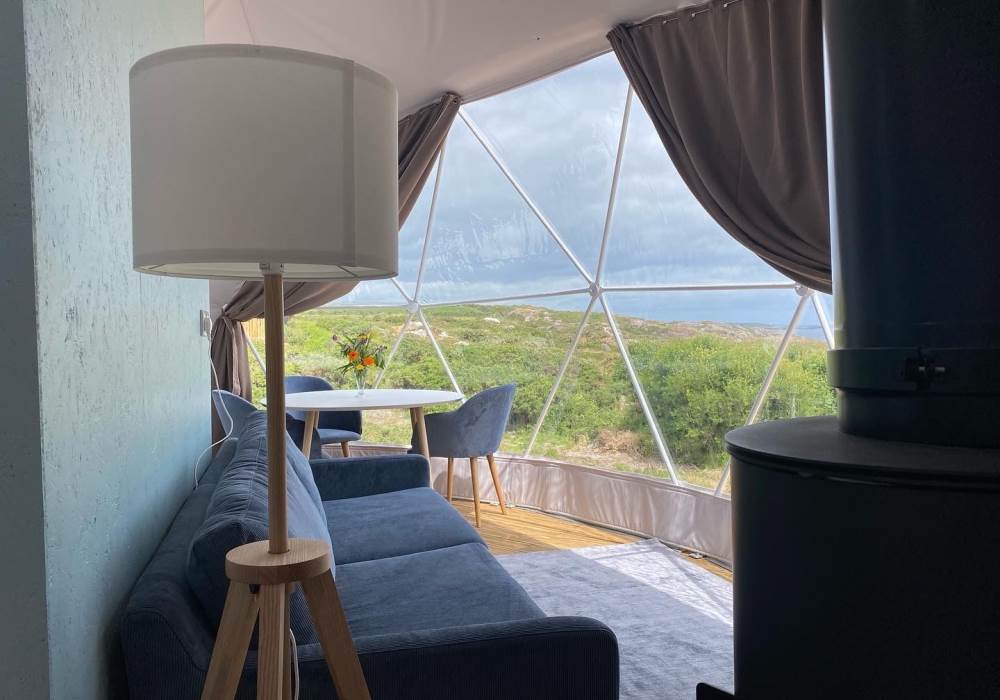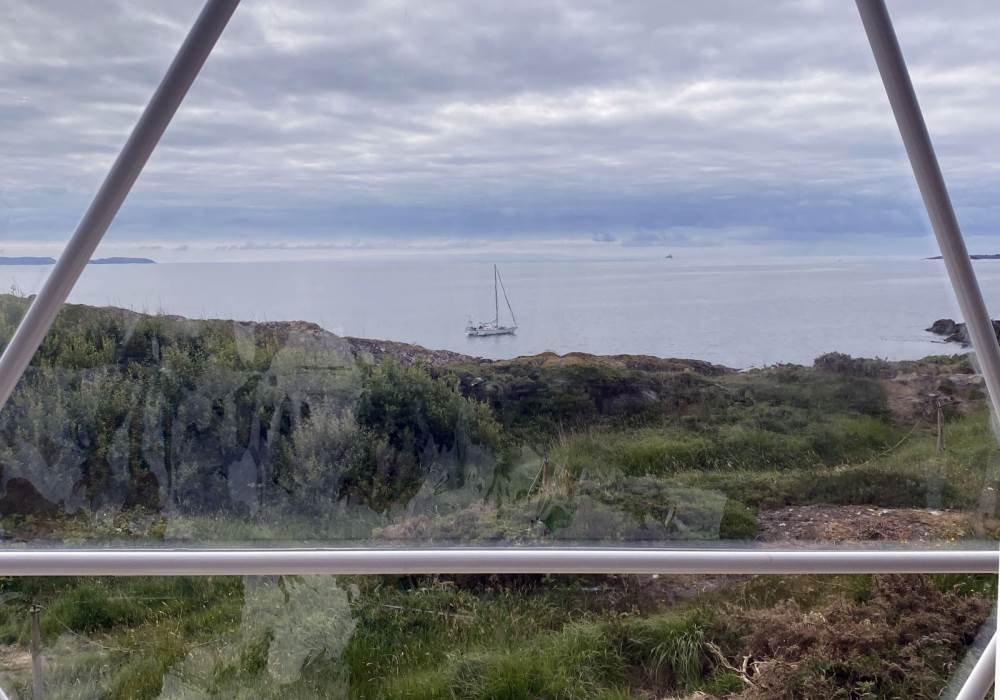 + 8
photos
Geodome
Alderman Geodome
Sleeps 4
2 Bedrooms
Our Alderman GeoDome has panoramic views out to Cape Clear the iconic Fastnet Rock Lighthouse and the Alderman Rock at the entrance to Crookhaven.
It sleeps four, with a skylight to view the stars, it is furnished with stylish, high quality, Scandinavian-style furniture a compact kitchen with an induction hob, and fridge. It has a an outside indoor shower and because it is within our Special Area of Conservation a beautiful dry toilet. The campsite toilets and shower are about 100m away.
The Dome is sat on a Douglas Fir deck and has a stove and thermal liner to ensure you'll be cosy on colder days. It's a short walk to the communal amphitheatre fire area, hot tub and our private swimming spot "Castle Strand".
Please note the Geodome is our only non-dog-friendly accommodation due to its location and furnishings.
To maintain safety, and because we put biodiversity and our environment first after drop off cars are left in our car park nearby.
Our water is from our own well, we do not want single-use plastic on site, please don't bring it.
Please note we only have Wifi at our reception area.
We have s swimming spot, we often use, off the rocks at Castle Strand entirely at your own risk.
Other things to see and do.
We have Massage therapies, Bike Hire, Field Archery, Archery Tag, and Kayaking Experiences on site.
1 Review
The Geodome was incredible, perched on the Atlantic coast, with uninterrupted views of the sea, right out to Fastnet lighthouse, this was a very special stay. The campsite is for outdoorsy types, you will need your boots ad plenty of layers out of season as it can be wet and windy, but it is a stunning location that is really off the beaten path. The facilities themselves are low key, and we liked the convenience of the outdoor shower and compostible toilet. The geodome has two separate sleeping areas (double and two singles) and a gally style kitchen that is a remarkable use of space. The star gazing window in the ceiling is a great touch. The whole front section is for soaking up the views either over meals at the dining table or curled up on the full sofa with the stove lit beside you. It's a wonderful hideaway where you can be completely self-contained in nature :)
Read more
Summary
| | |
| --- | --- |
| | 5 |
100% would recommend this accommodation
100% would stay here again