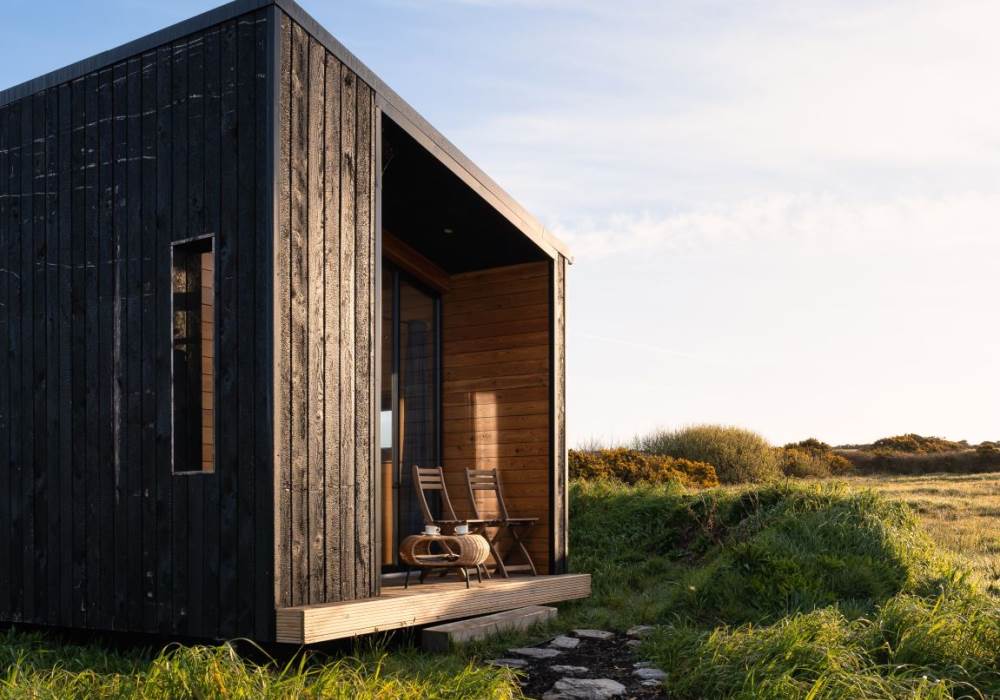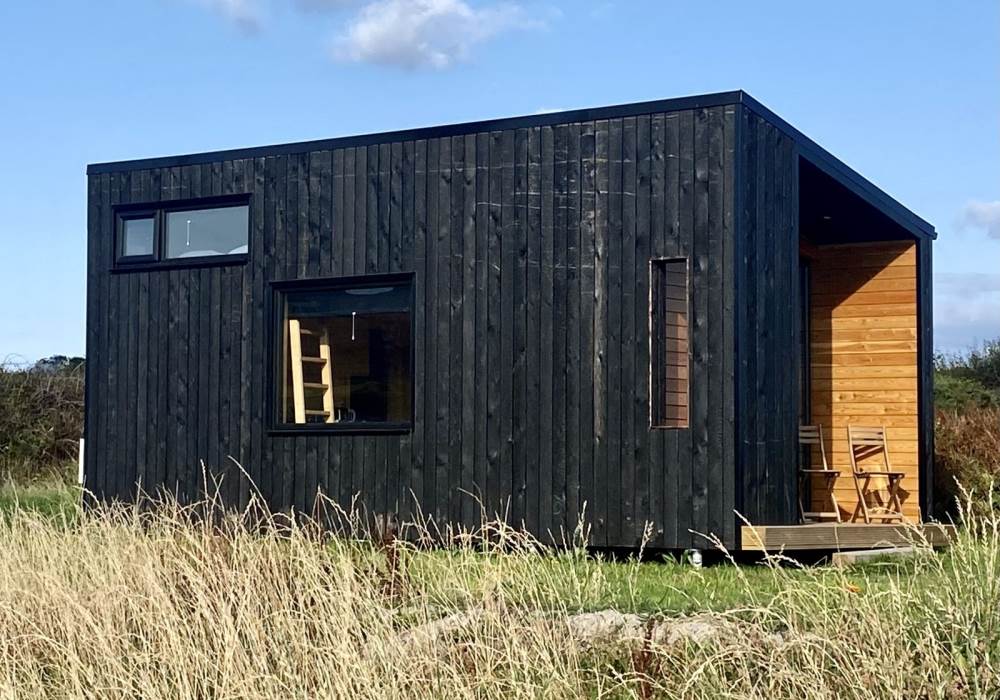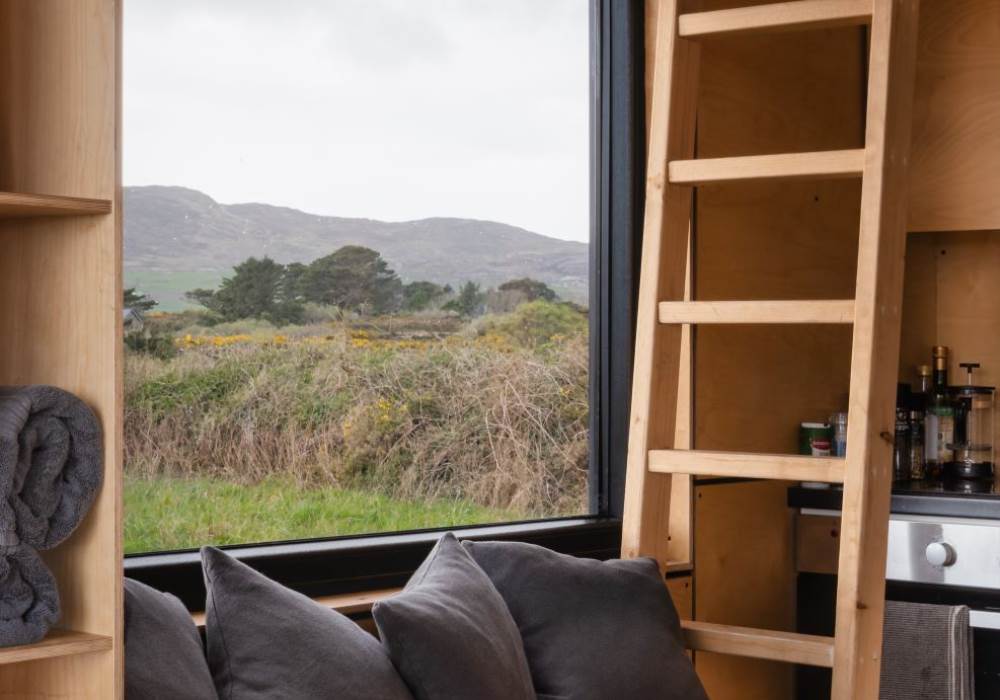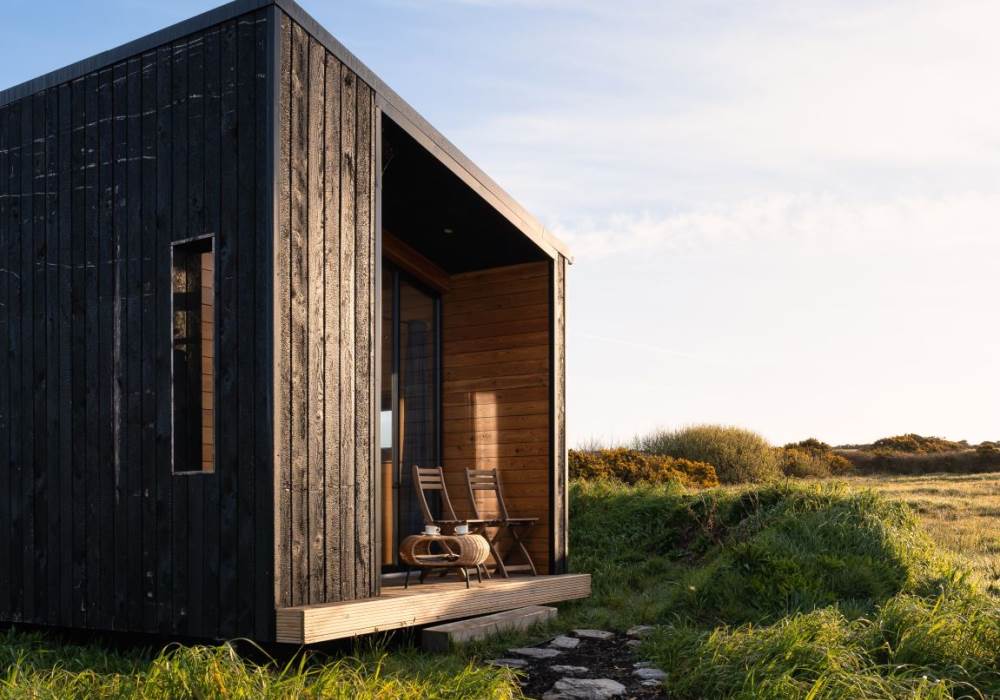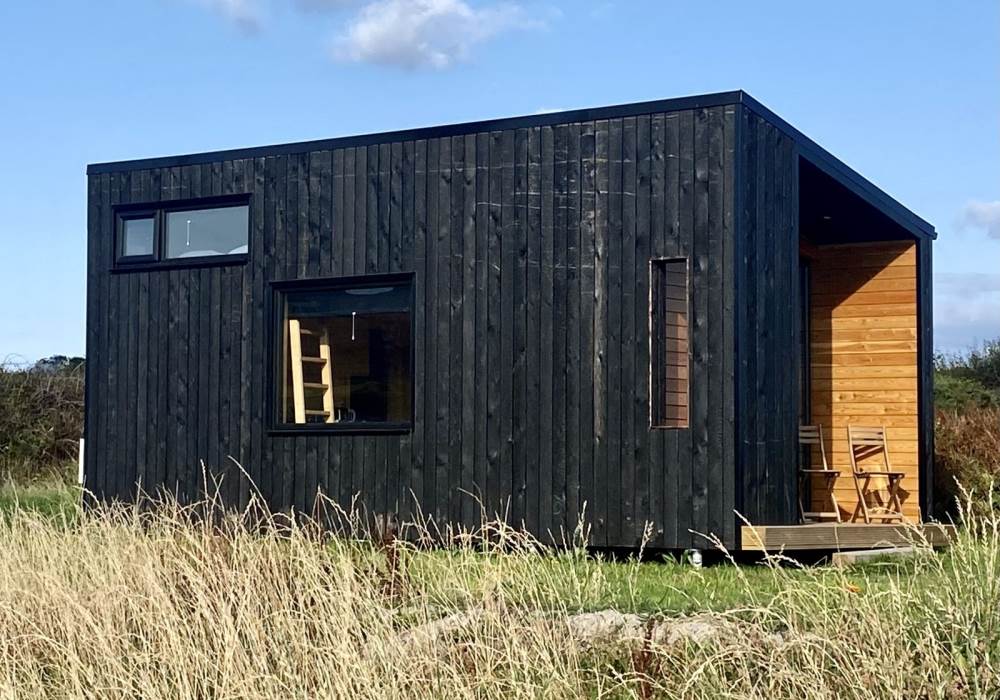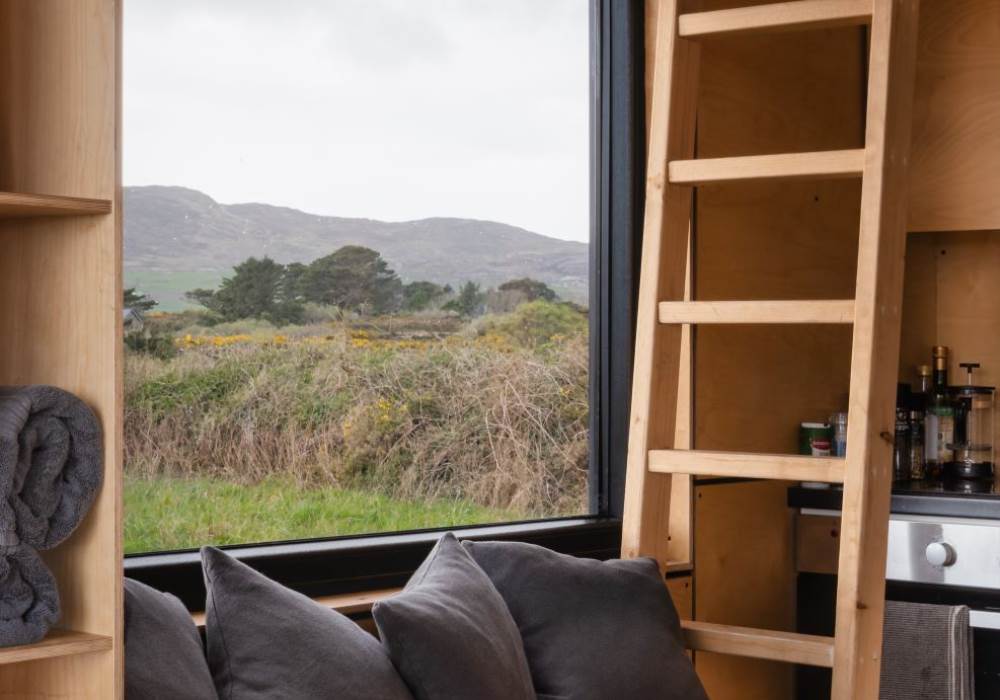 + 14
photos
Cabin
Sherkin EcoCabin
Sleeps 4
1 Bedroom
2 Pets
The cabin sleeps four, kids will love sleeping on the mezzanine over the kitchen and bathroom. The cabin features a daytime and night time configuration with a fold-down double bed built into a storage wall. With a Birch Ply storage wall it's warm, and light-filled, has a well-equipped kitchen with an induction hob, oven and fridge.
Outside there's a small, semi-covered deck accessed through the door in the gable end plus a full-length deck on the side.
The EcoCabin sits in it's own landscaped area within the Fastnet camping field with space for a small tent.
It's a short walk to the communal fire area, facilities building with social barrel top and games area.
To maintain safety, and because we put biodiversity and our environment first after drop off cars are left in our car park nearby.
Our water is from our own well, we do not want single use plastic on site, please don't bring it.
Please note we only have Wifi at our reception area.
We have s swimming spot, we often use, off the rocks at Castle Strand entirely at your own risk.
Other things to see and do.
We have Massage therapies, Bike Hire, Field Archery, Archery Tag, and Kayaking Experiences on site.