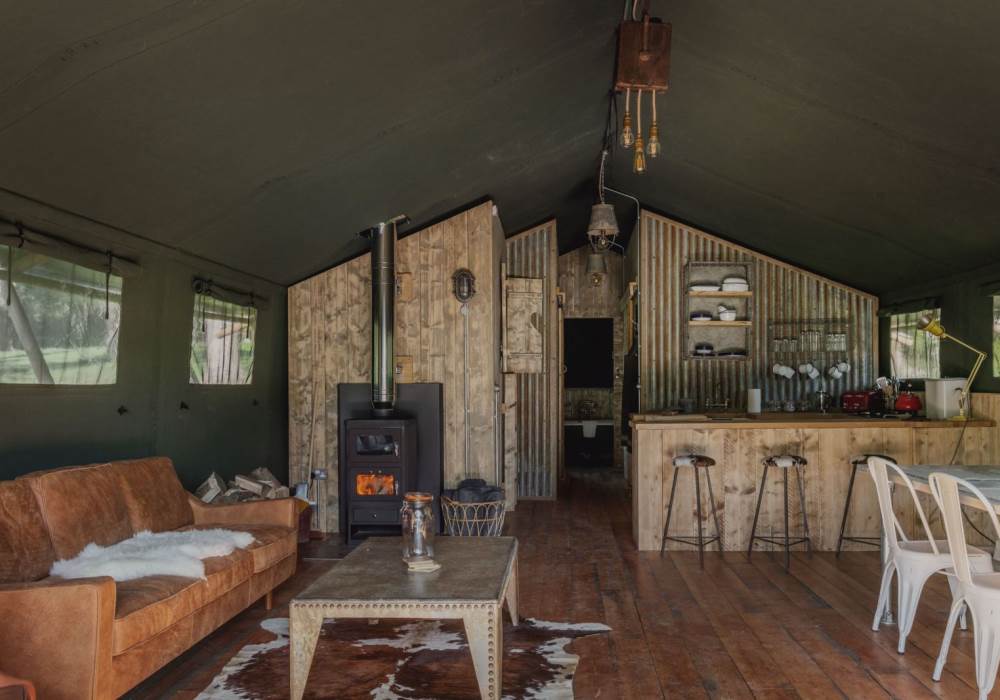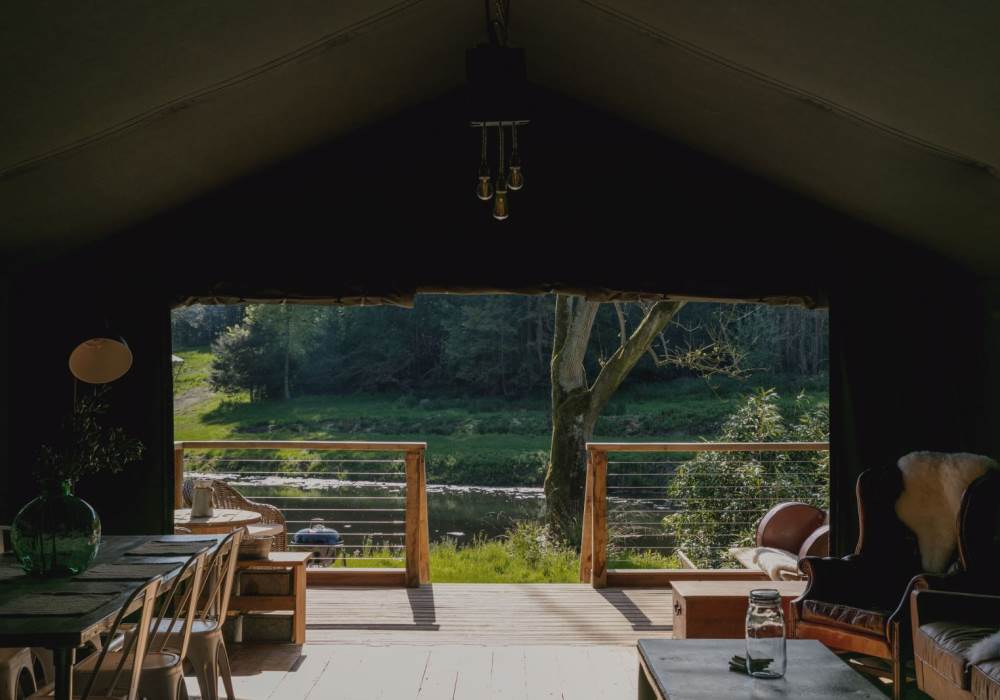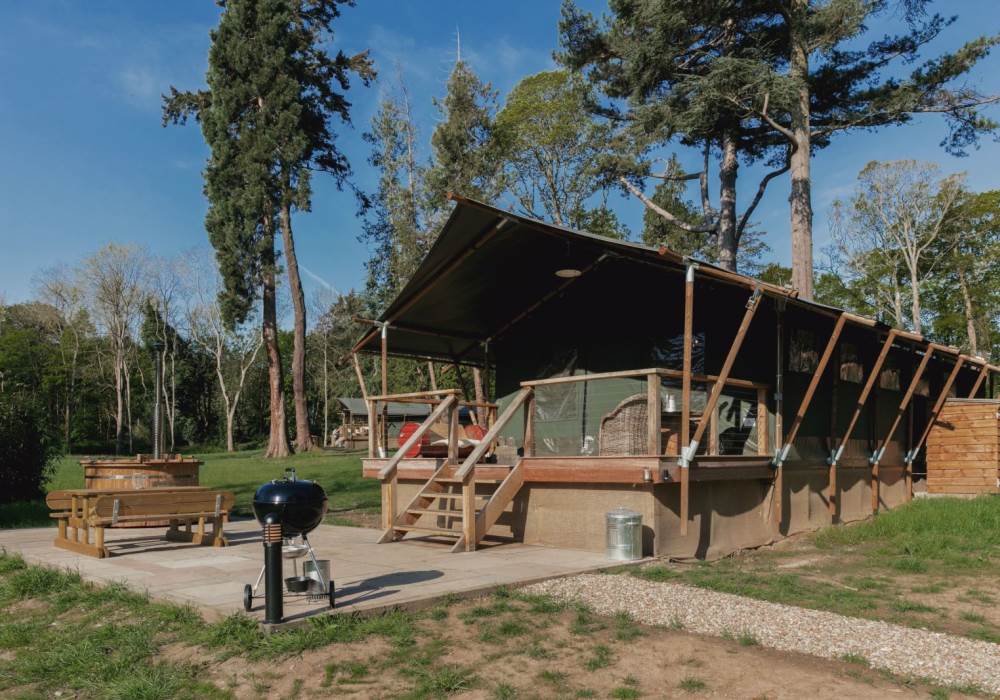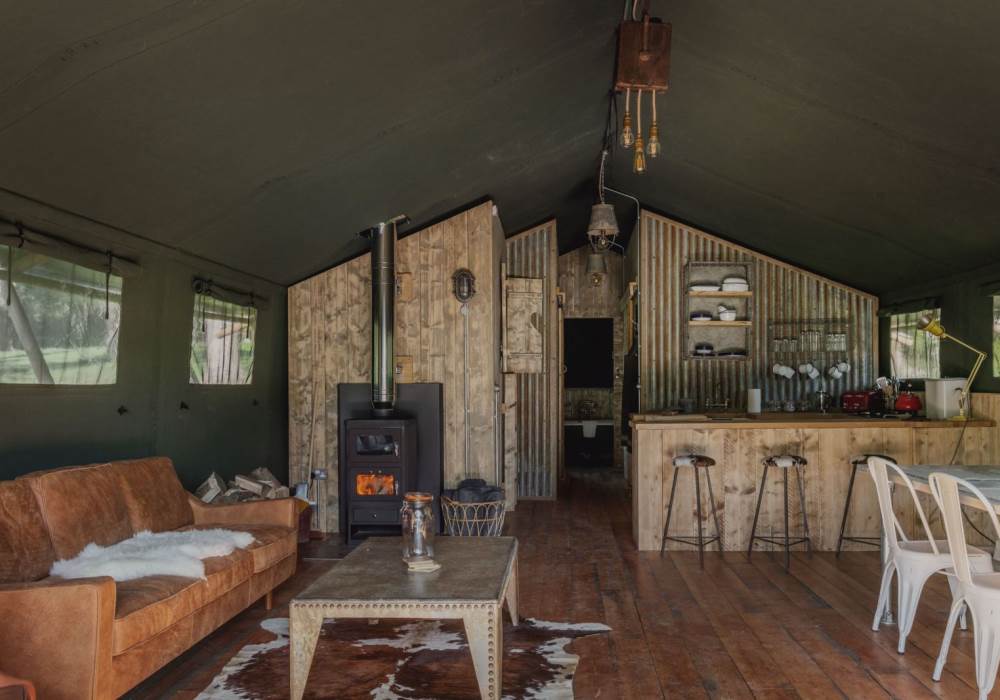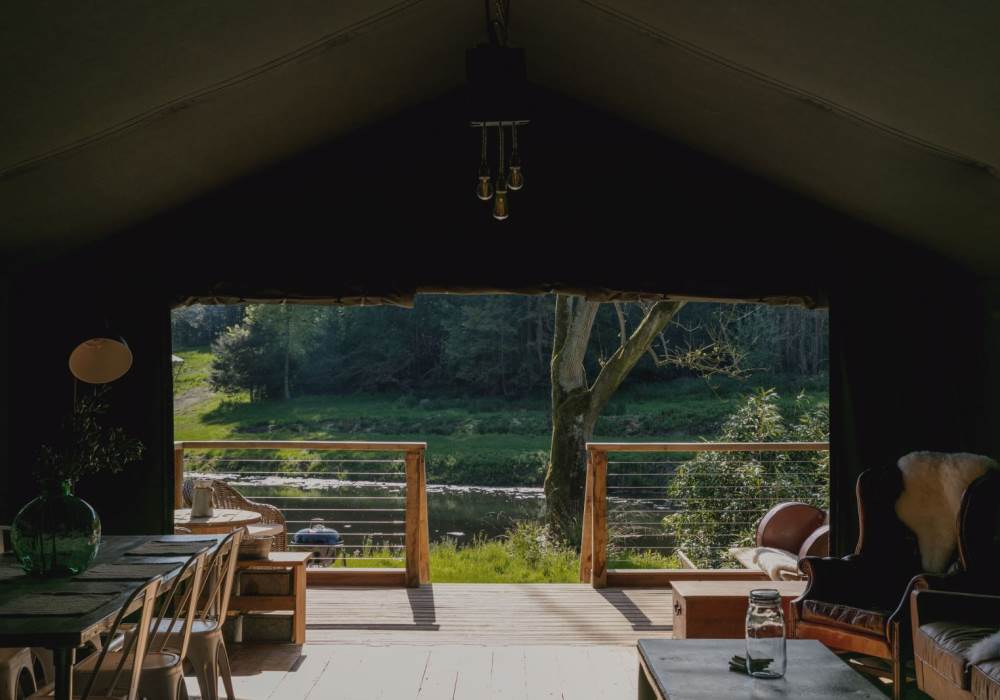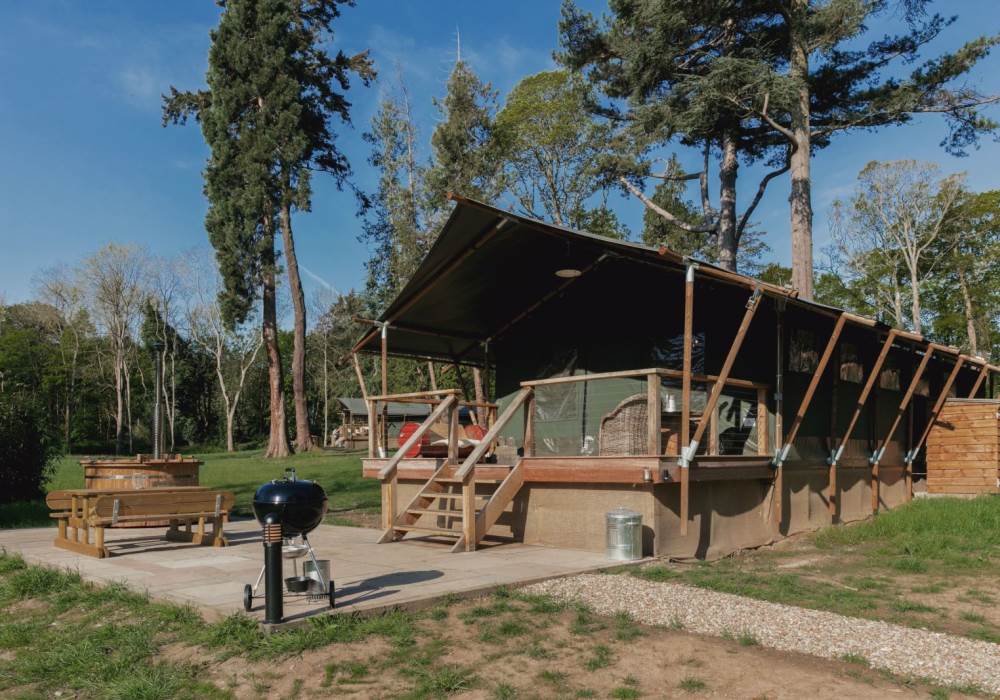 + 13
photos
Safari Tent
The Cowshed
Sleeps 6
3 Bedrooms
We hope you will be greatly a-moo-sed by the legen-dairy Cowshed. A playful but subtle farmyard theme runs throughout this tent and it's milking-parlour green enamel lamps and cow-skin rug are an udder joy.
The Cowshed is the twinkle in our eye and ensures a smile on even the most austere of faces.
At nightfall, why not bask in the eco hot tub and have a soothing, moo-d-lifting massage. And of course, feel free to stay up pasture bedtime ;)
Features
Plug in Heater in bunkroom
Please note second bedroom is a cabin bed you climb up into which is king size
Accommodation Features
Jacuzzi, Hot Tub
Bedding Provided
Kitchen
Towels Provided
W.C
Shower
Wood Burner / Fireplace
Microwave
Fridge
Cooker / Hob
Bath
Outdoor Furniture
Private Parking
Kettle
What We Can Accommodate
Suitable for Couples
Suitable for Families
Suitable for Groups
Things To Bring
Basic Provisions
Other Accommodation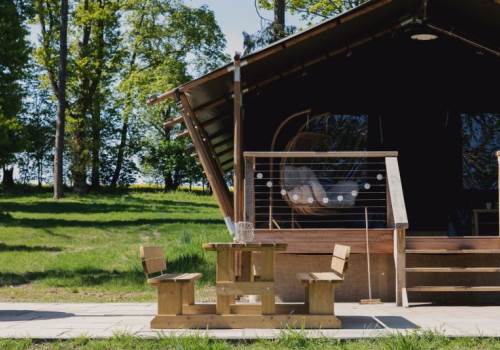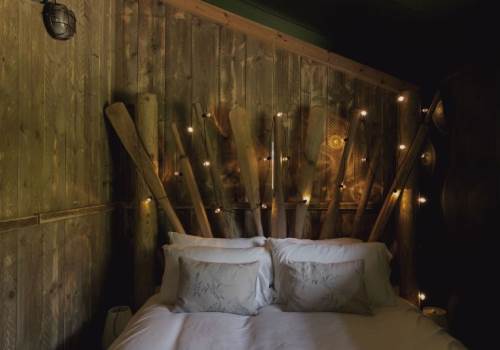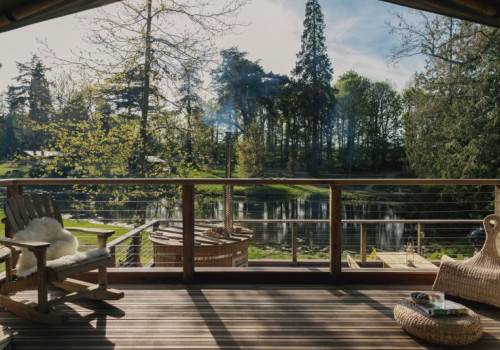 Please wait while we
search for availability...