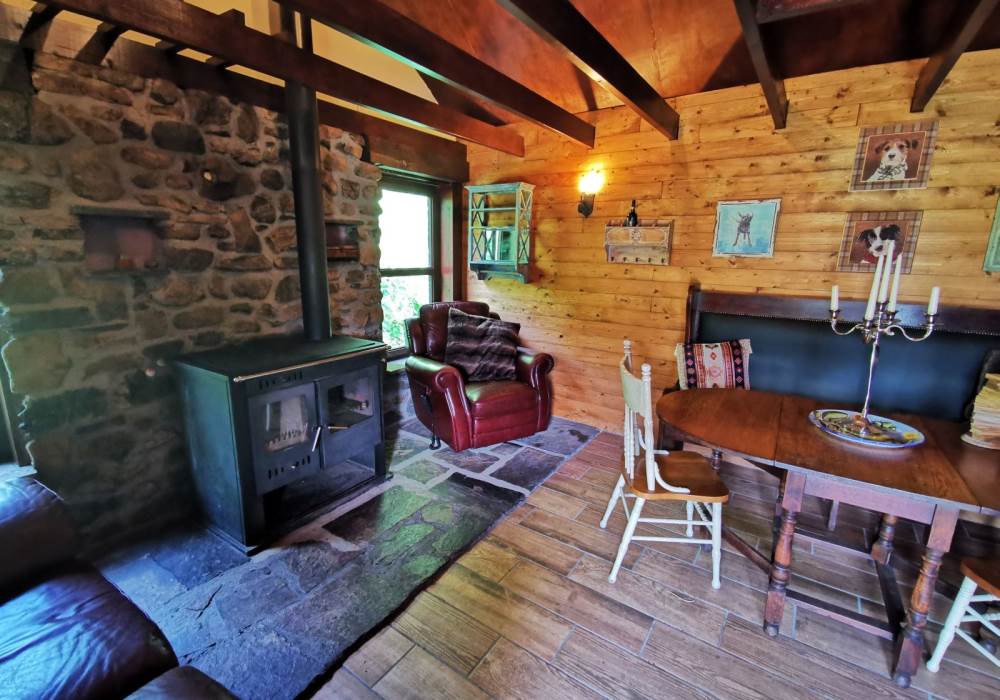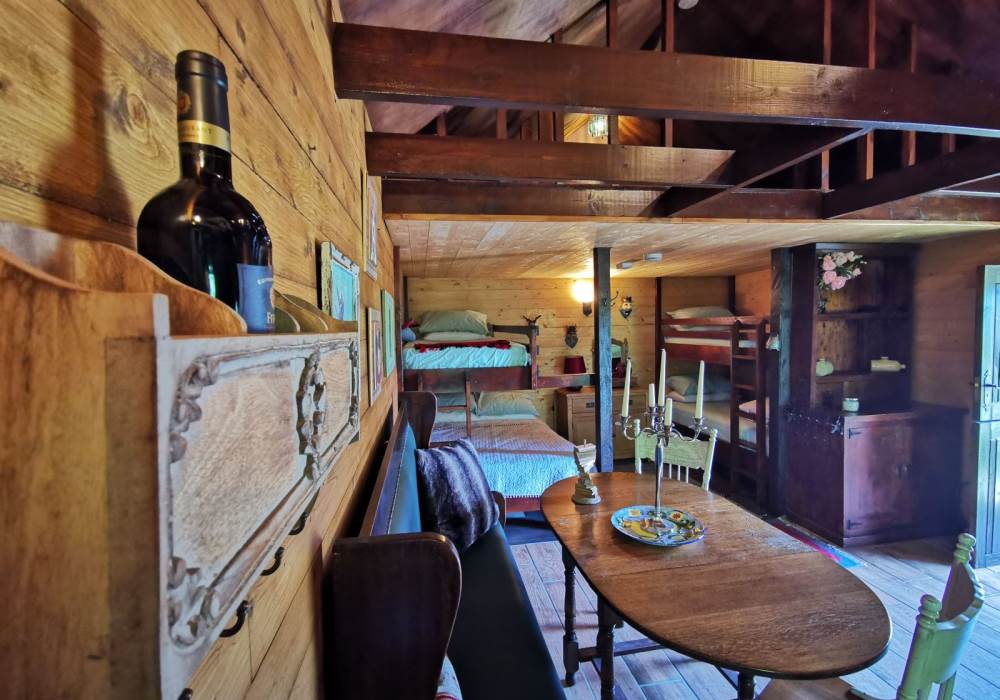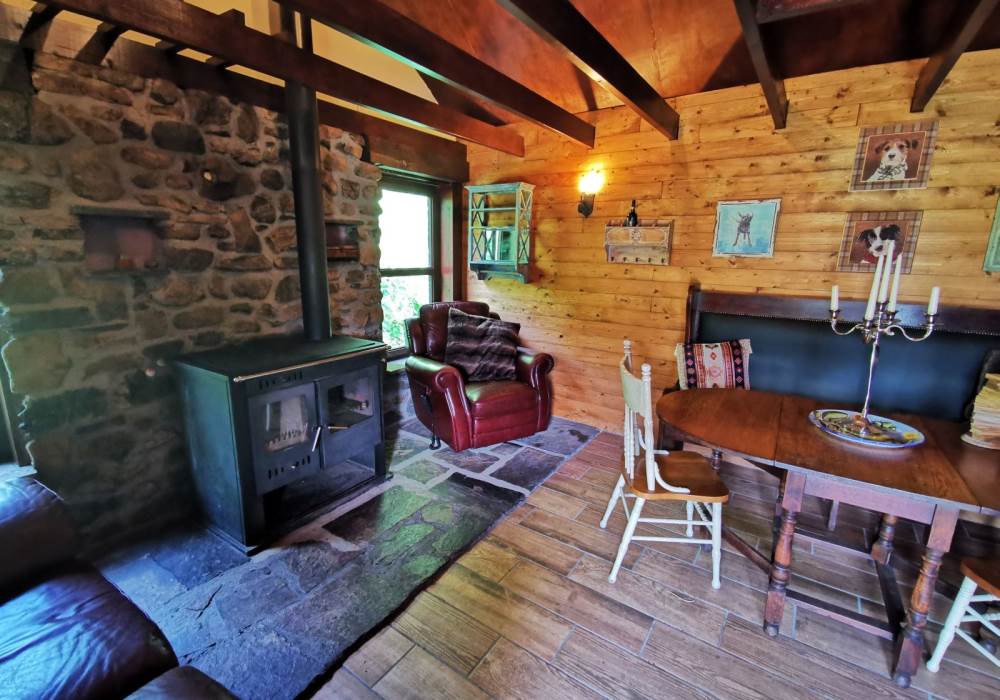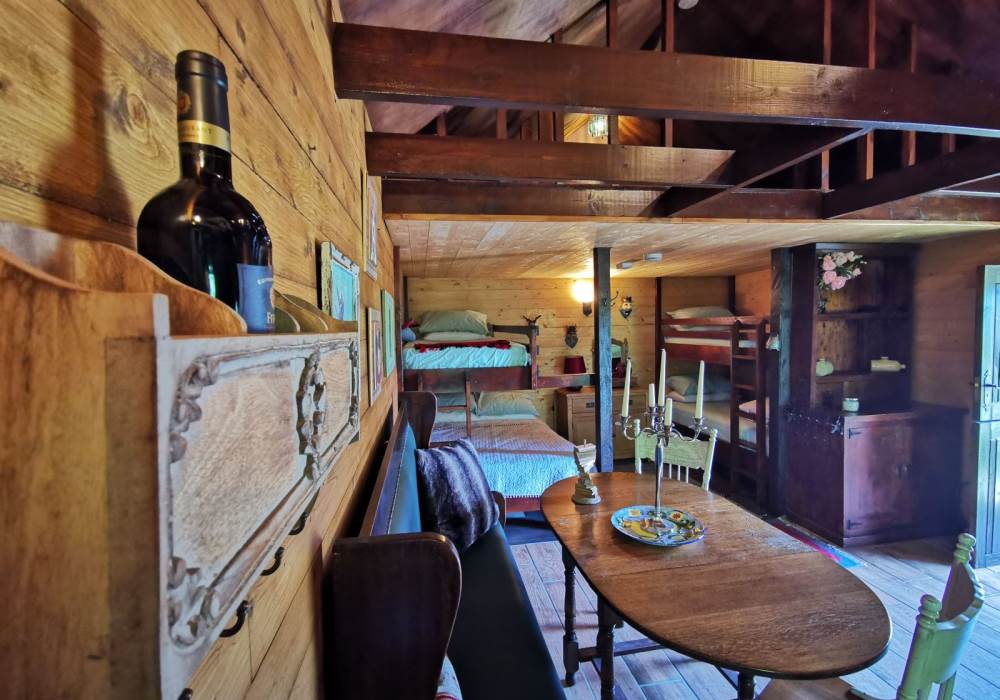 + 8
photos
Cottage
The Bothy
Sleeps 5
1 Bedroom
4 Pets
The Bothy was originally one of the old cow sheds and we have almost entirely rebuilt it. It was a labour of love over the long dark winter months a few years back. It will sleep 5 comfortably and has everything you need for a lovely relaxing stay. All you need to bring are sleeping bags or duvets as sheets and pillow cases are provided.
The heart of The Bothy is a large log burning range cooker with oven and hot plates for you to cook on and it keeps The Bothy really cosy even in the depths of winter. It also has a large rustic dining table and chairs, old oak dressers and comfy armchairs.
Once you or your group have booked The Bothy you will have sole use of it for the duration of your stay.
There is one double bed with a single bunk above it on one side of the room and two single bunks on the other side.
There is a kettle and toaster and all the cups, plates, pans, cutlery etc. you should need for your stay but if you're not sure about what to bring just ask. Dogs are allowed in the Bothy too. The Bothy is £60.00 per night to hire on standard summer rates and £40 per night on special winter rates.