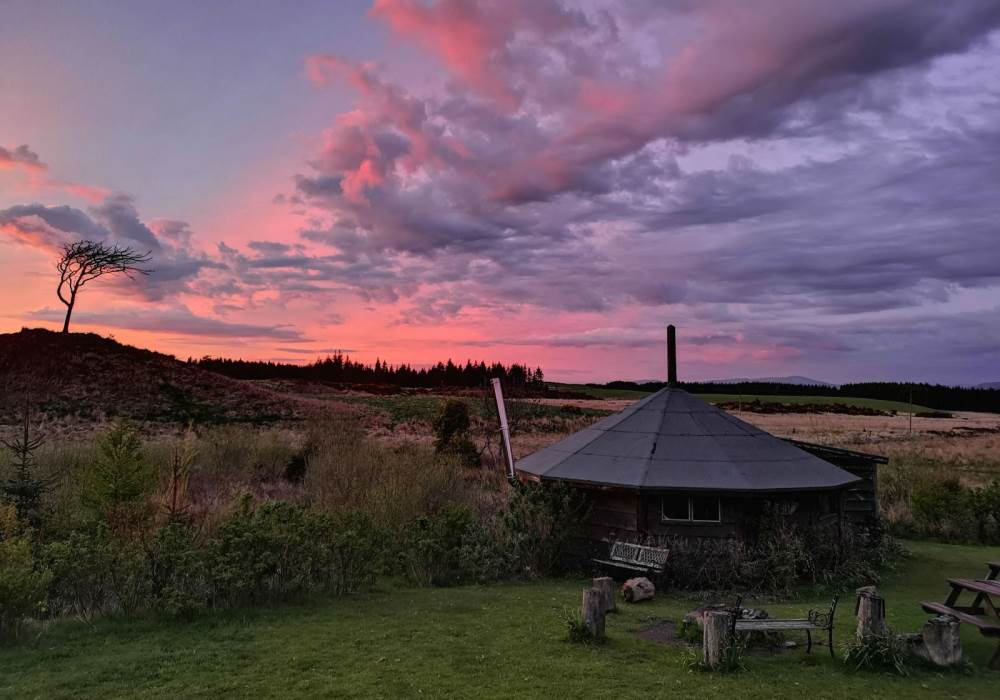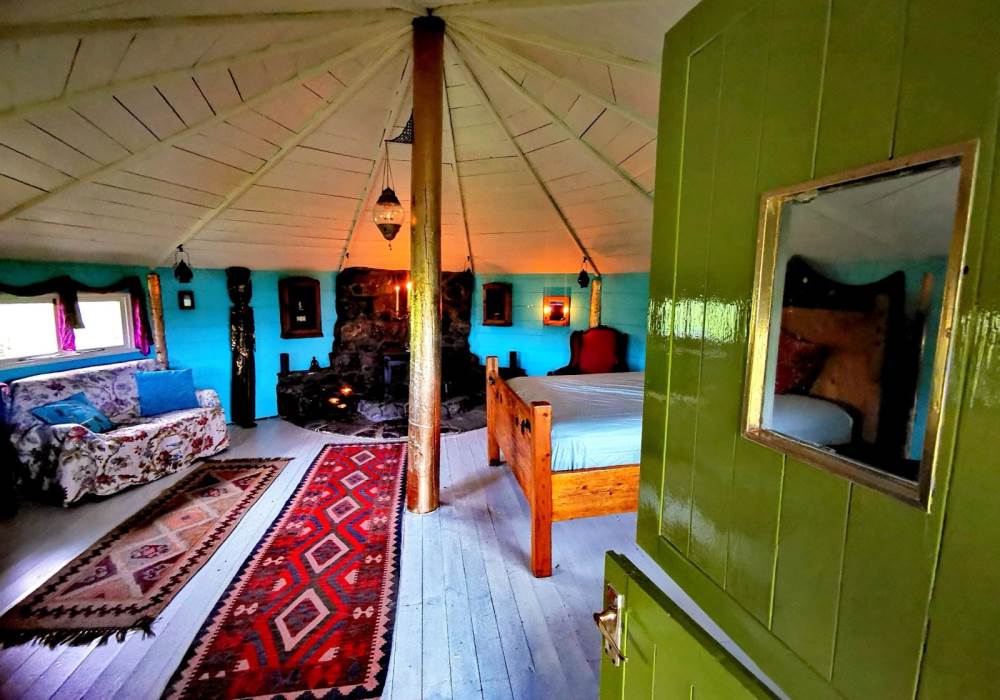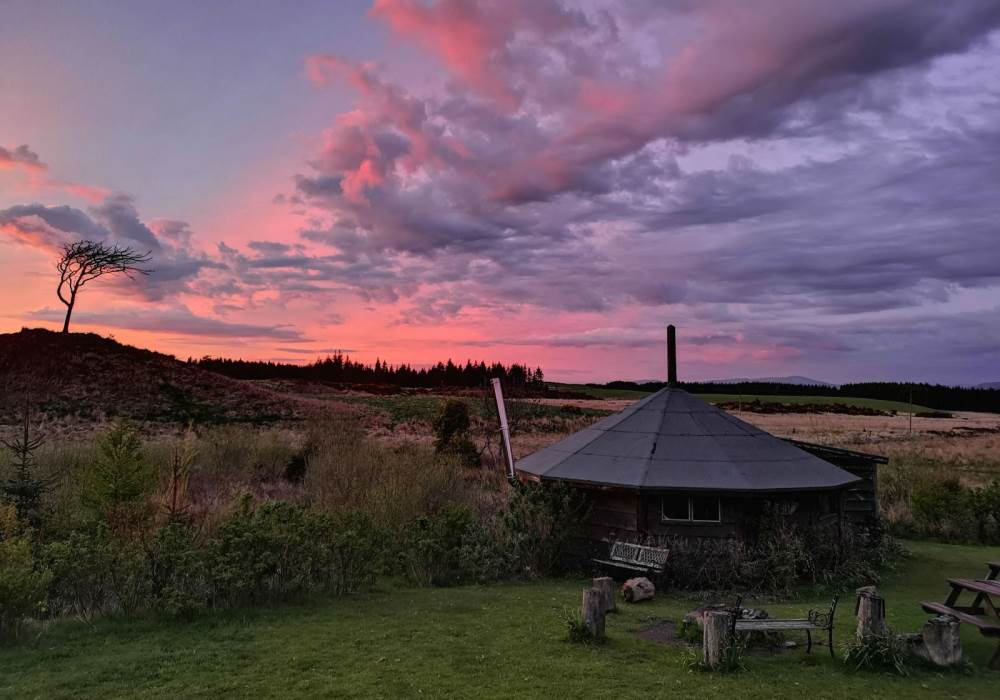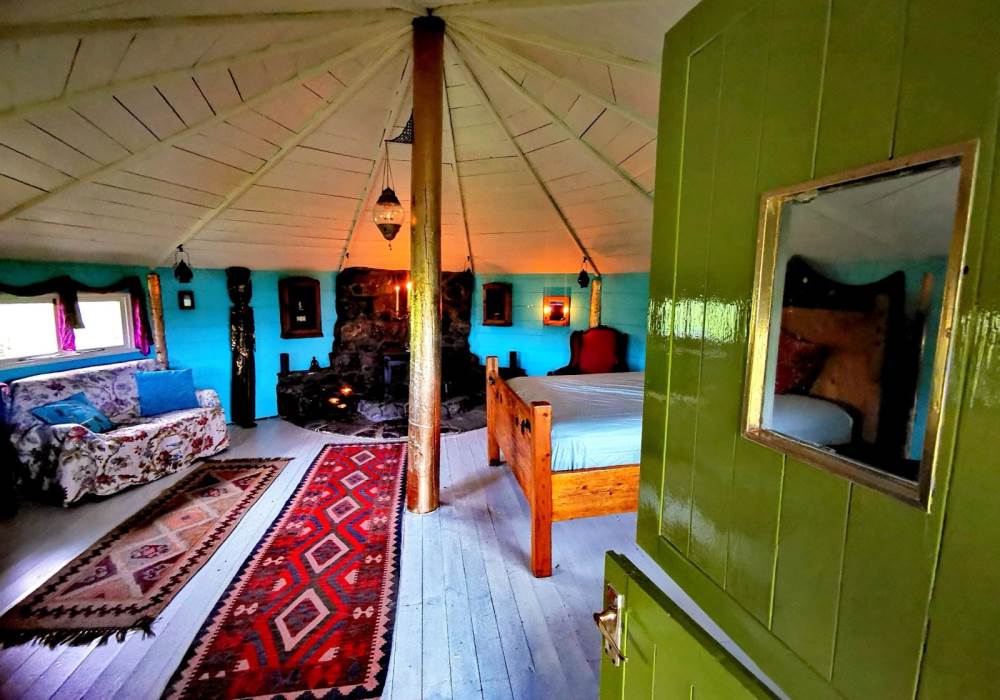 + 10
photos
Unique
The Round House
Sleeps 4
1 Bedroom
2 Pets
This sleeps 2/4 in one King size bed and two fold away camp beds and is lovely and cozy with a large log-burning stove, wooden floors, rugs, comfy old chairs and lots of bits and bobs.
The Ranch House began life as a telegraph pole! I have always been fascinated by the Celtic round houses and that's where the inspiration came from. We started off with a telegraph pole that had been left on our land by some contractors so we sunk this into the ground and began building from there! It is largely a wooden structure with a Scottish stone wall section where the log burner sits. Like our other accommodation, all you need to bring for sleeping is a sleeping bag or quilt and towels as beds, mattresses, pillows and sheets are all provided for you.
The Round House is totally eco-friendly and is completely off-grid. This means there is no electricity in the building so you will need to bring candles or tea lights or other forms of lighting with you, like you would if you were camping. It has a big log burner though to keep you warm though so don't panic! Being candle lit makes it incredibly cozy and romantic! There is a large open fire with pan stand outside and a seating area so most people cook on the open fire or you could bring a camping stove or similar if you prefer.
It has a rather unusual hand made oak king size bed. There is also two good quality fold away adult size camp beds stored under the main bed. The Round House is available to hire for £60.00 per night.