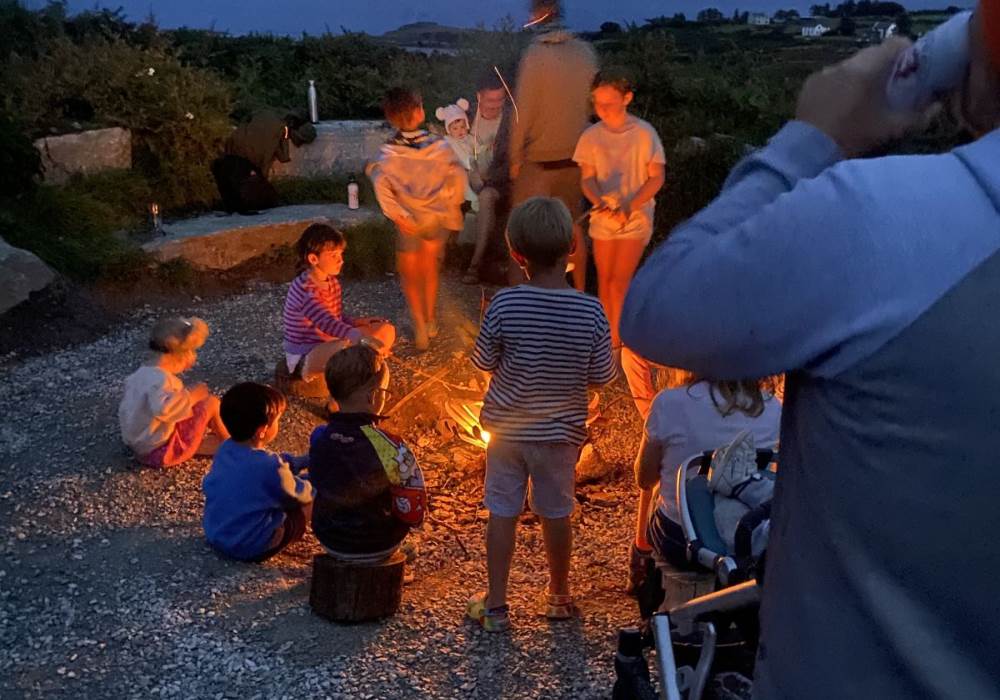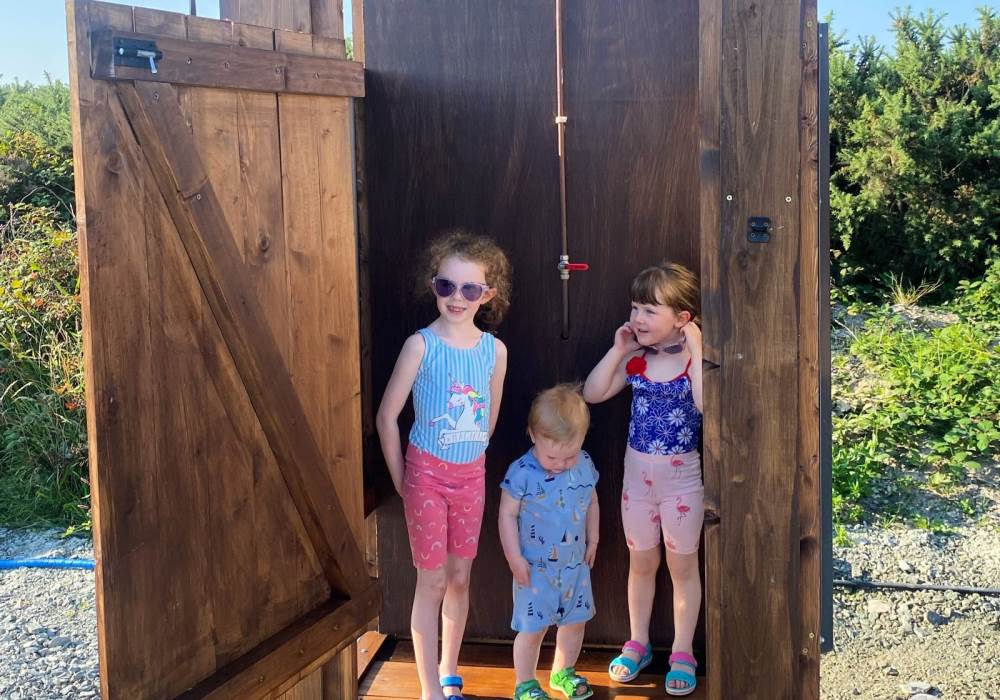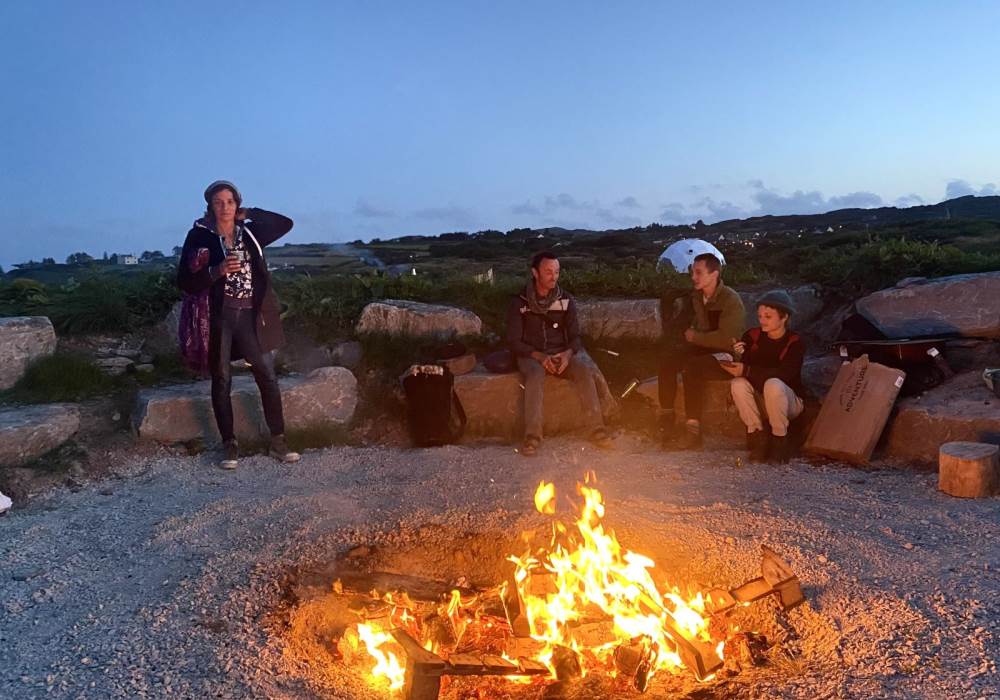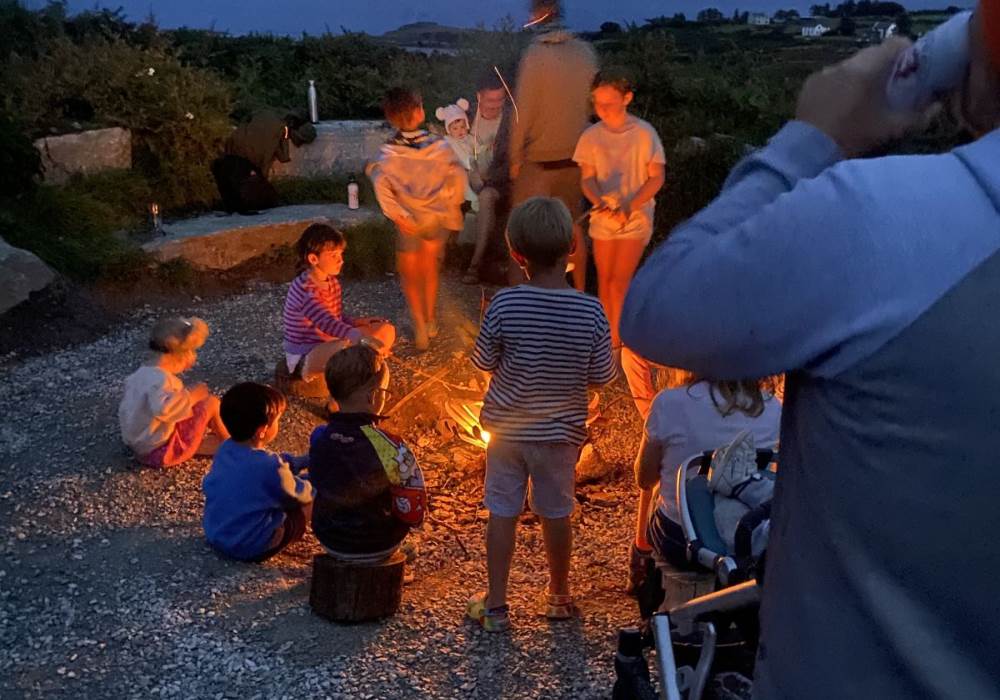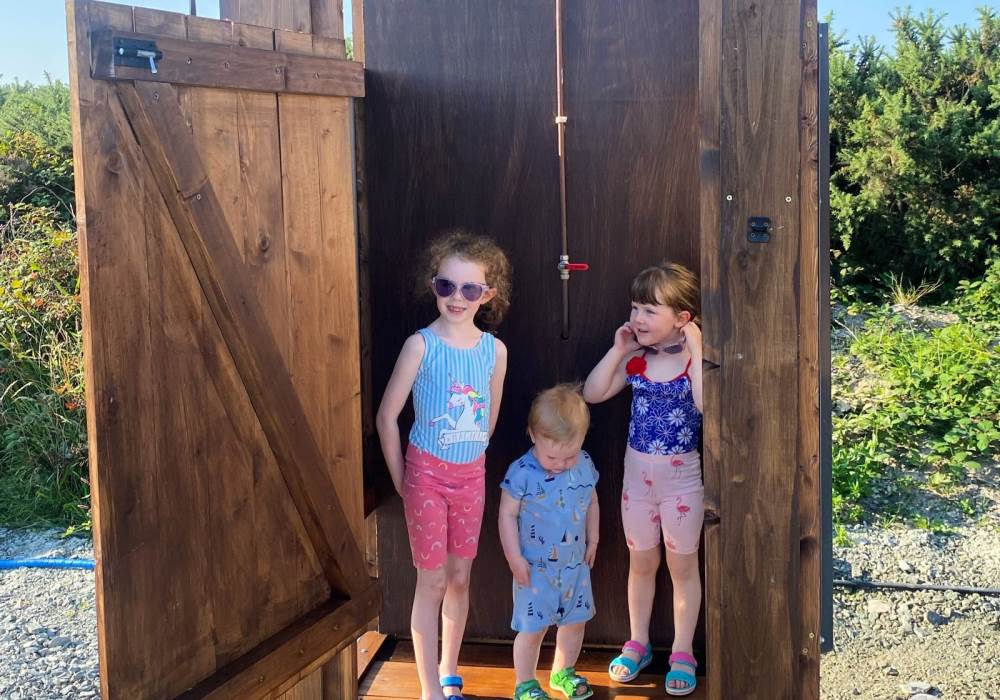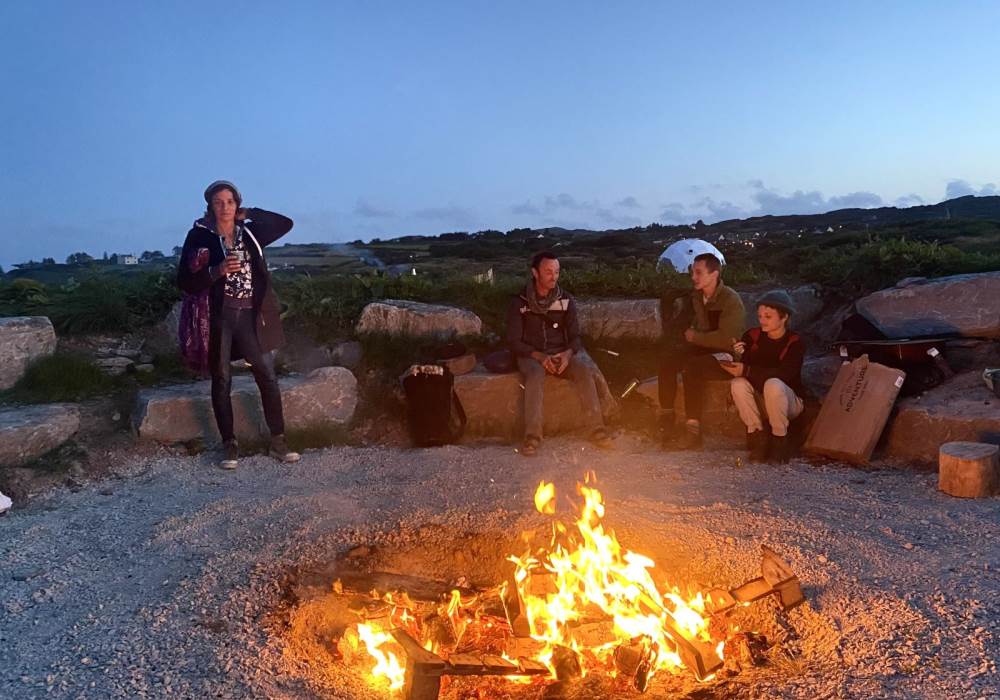 + 5
photos
Camping & Caravanning
Large Family Tent Pitch
Sleeps 6
2 Bedrooms
1 Pet
Camping in our Fastnet Camping field on landscaped pitches with views across Ballydevlin Bay to Fastnet Rock, the islands and beyond. Campers can enjoy and hang out in our Barrel Top building with its campers' kitchen and guest chefs. Next door is the laundry, and hot zero carbon showers & toilets. You can enjoy magical nights toasting marshmallows under the stars at the amphitheatre fire pit. Don't forget we offer kayaking experiences, bike hire, Wellbeing treatments, Target Archery & Archery games. Swim at our private spot Castle Strand. You can also order a box of organically grown veg from our farm. Please note the above full facilities will be available by July currently we have a temporary flushing toilet block, hot outdoor showers and a campers kitchen.
Two adults or one adult and child over 6 included., children under 6 are free.
More info
To maintain safety, and because we put biodiversity and our environment first after drop off cars are left in our car park nearby.
Please note we only have Wifi in our reception area.
We have s swimming spot, we often use, off the rocks at Castle Strand entirely at your own risk.
Other things to see and do.
We have Bike Hire, Field Archery, Archery Tag, and Kayaking Experiences on site.
Rules & Regulations
We know this is the boring bit, but please take a moment to read through the Goleen Harbour rules and regulations policy. If any of the below rules are disregarded by guests you will be asked to leave the site without a refund.

1. Book in at reception upon arrival, payment for your entire stay must be paid up front. You can arrive any time after 2pm on the first day of your booking and must depart by 11am. If your pitch is not clear by 11am you will be charged for another night's stay. 

2. Noise Levels should be maintained at a reasonable level. Amplified music is not allowed on site.

3. Campers shall take good care of and shall not cause any damage to the trees, shrubs, buildings, fixtures, fitting or other property. Any (accidental) damage will be paid for by the camper held responsible.

4. Fires are only allowed in the amphitheatre fire pit, anyone found having an open fire outside the pit will be asked to leave and BBQ's must be raised off the grass. 

5. Day Visitors MUST vacate the site by 8pm.

6. No Large groups/Parties will be allowed on site unless a booking has been pre-arranged. Any groups of 6 more people under the age of 25 will be asked to pay a £50 deposit per person upon arrival. You may be asked for ID.

7. Campers under the age of 18 are not allowed on the site unless accompanied by at least one adult over the age of 25. You may be asked for ID.

8. Our Waste Policy
First and foremost we want you to adopt "Leave no trace". This means leaving no
litter on our site even cigarette buts!
We are unable to arrange a waste collection service, which means we have to store and take the waste to the lcoal amenity site. This is time-consuming and expensive. We will supply you with bags for your waste, then preferably you will take it to our local Civic Amenity Site at Derryconnel just East of Schull. If you want us to dispose of it we will charge €3 a bag for clean cardboard, paper and plastic recycling and €5 a bag for waste. All cans and bottles can be disposed of in Goleen village at the recycling point in the car park at the Doctors' surgery.
Our water is from our well, plastic bottled water is not necessary.
Thanks for your cooperation, it's very important to us that we protect our environment and it's biodiversity.

9. No motorhomes over 8.5m unless they have prior approval.
10. Maximum stay on site is 28 days within the season.
See cancellation policy for full details regarding refunds and cancelling a booking.