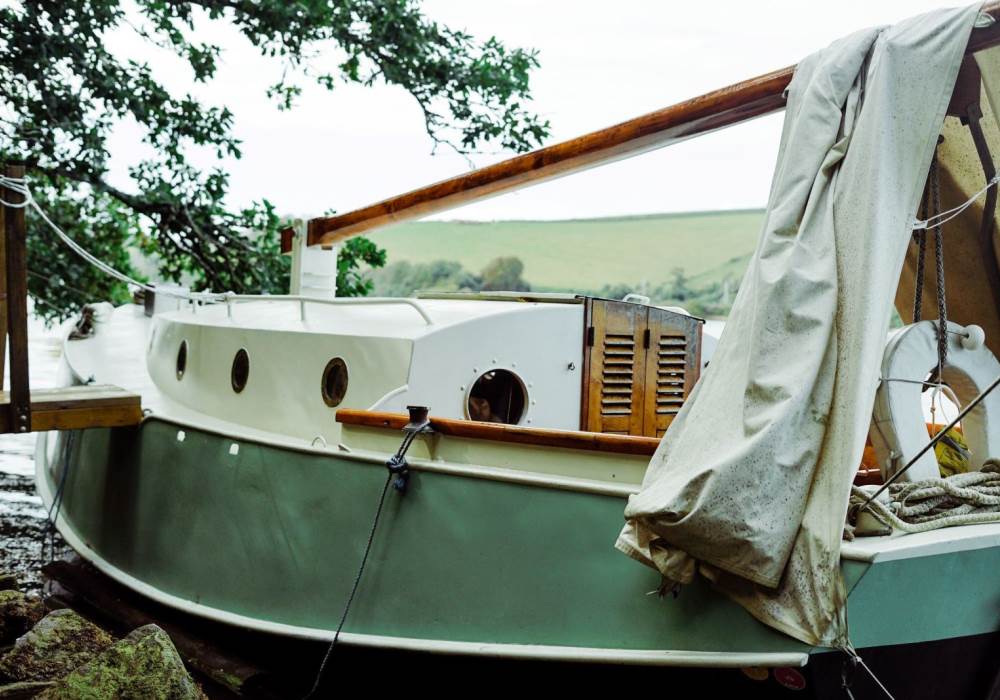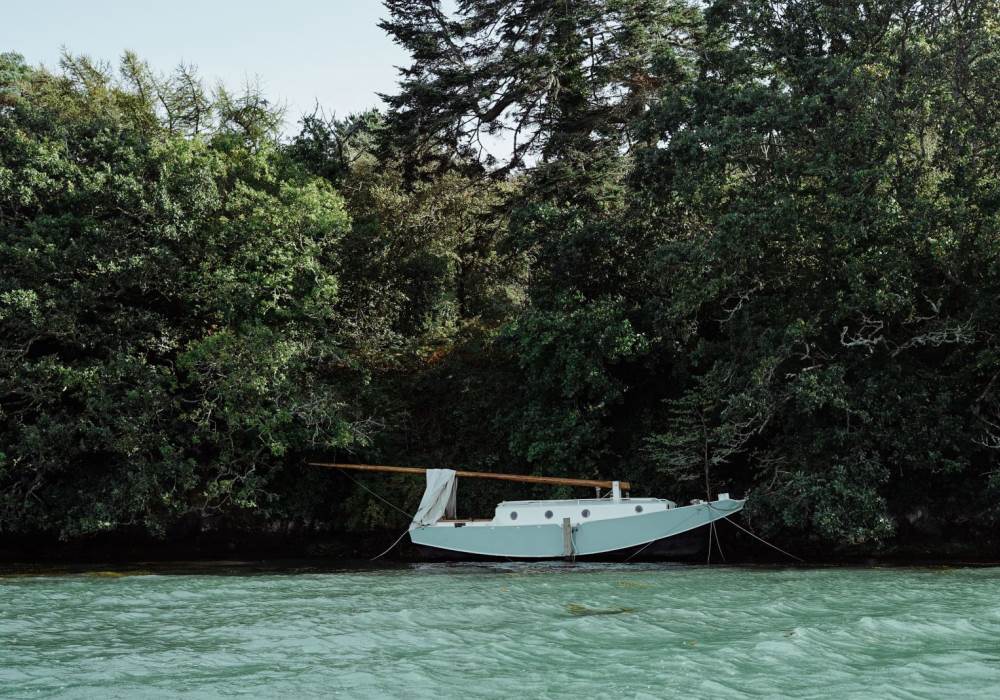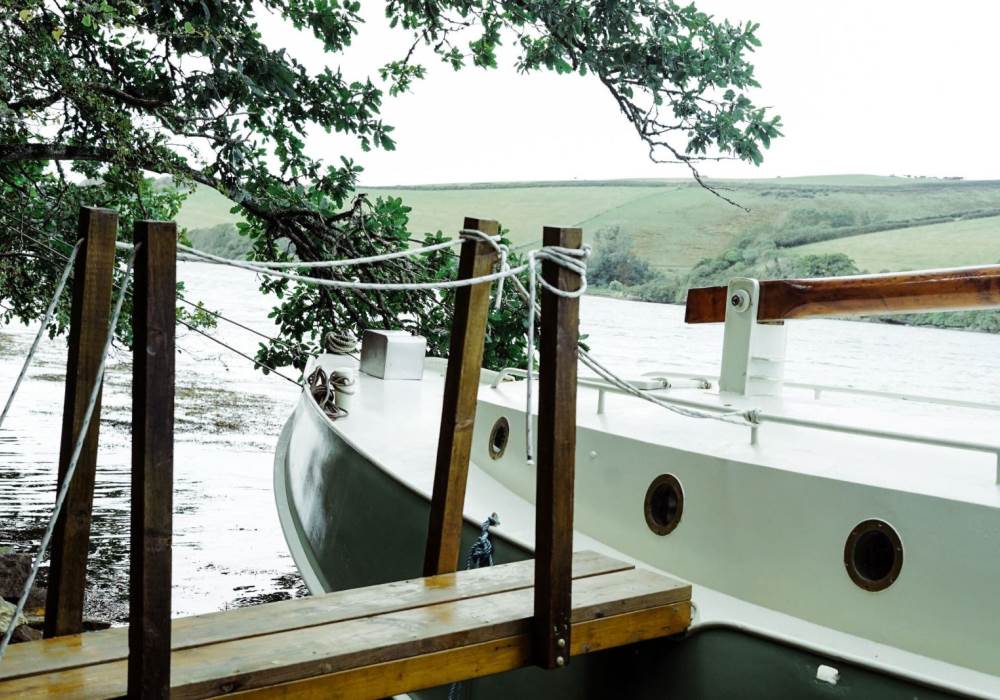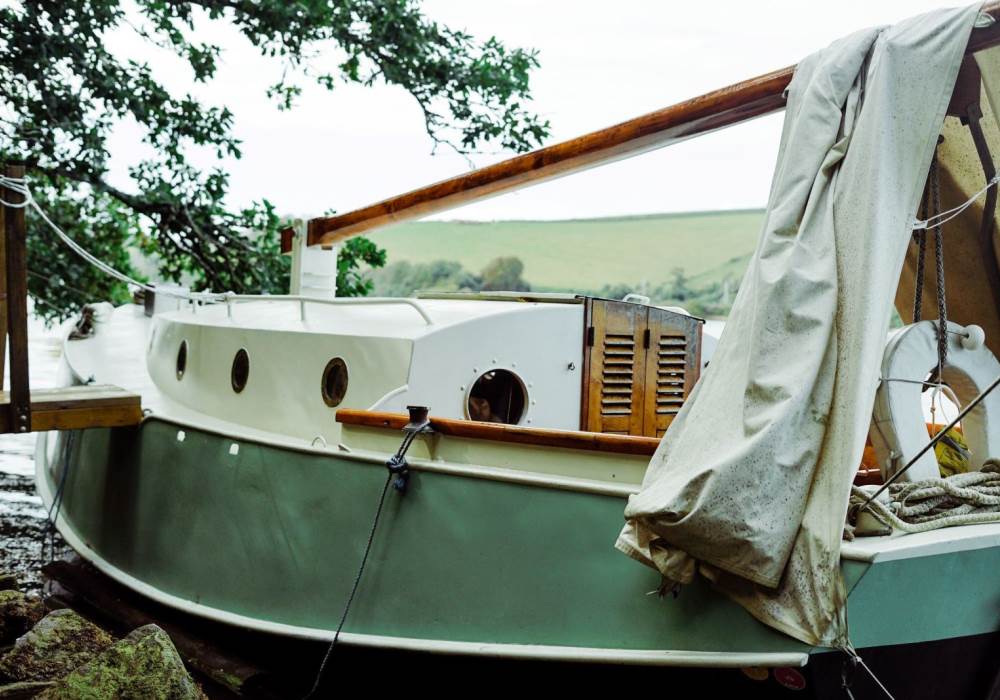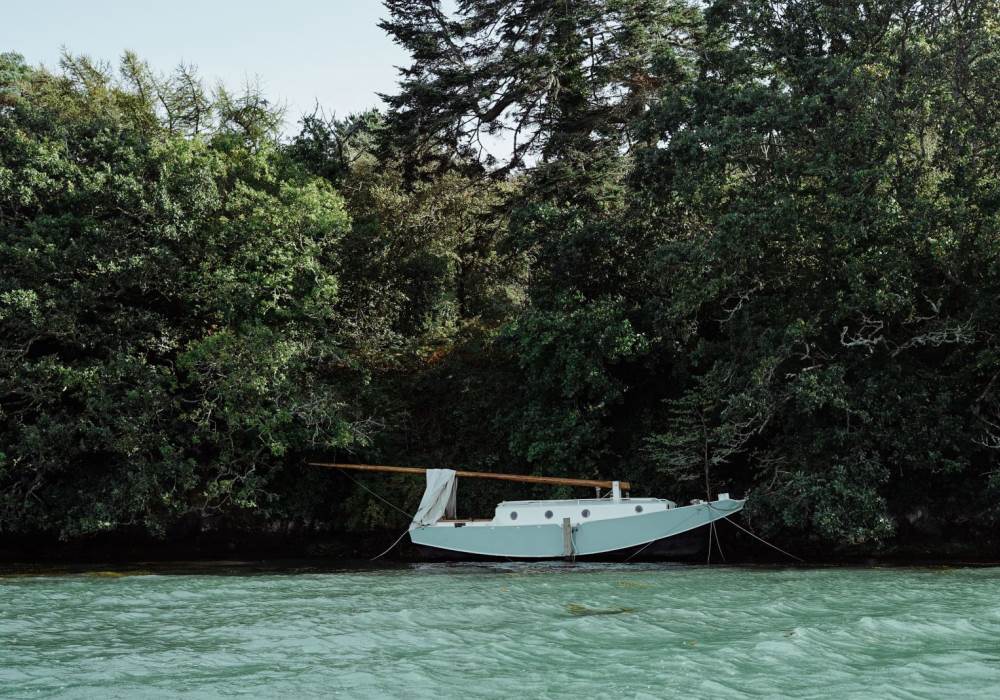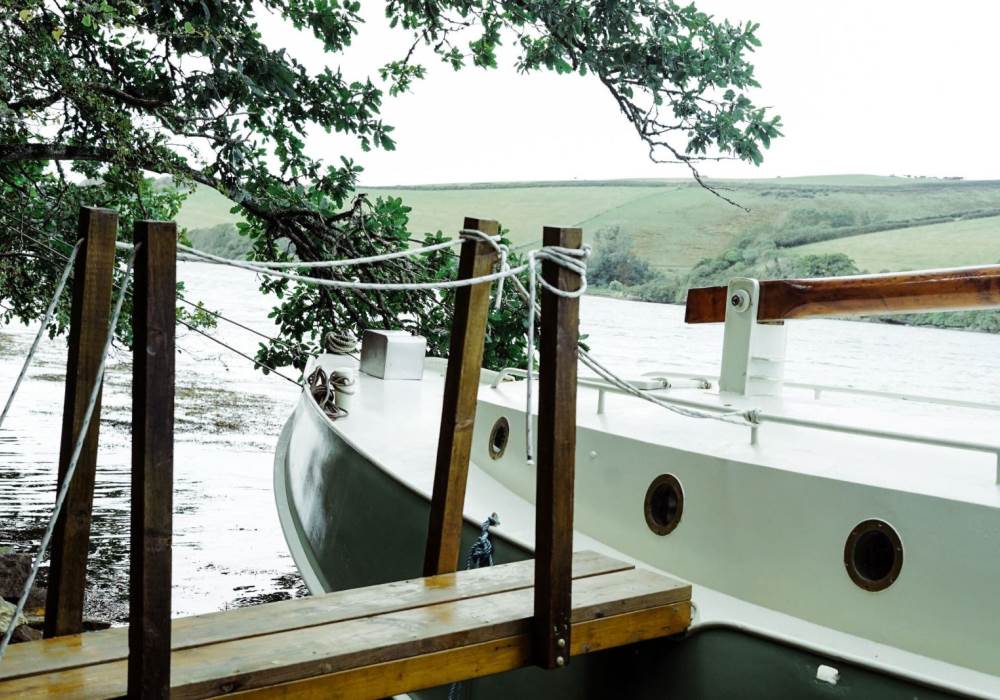 + 23
photos
Unique
Oyster the Boat
Sleeps 2
1 Bedroom
About Oyster / History
Oyster the boat is a completely unique place to stay. She is for lovers of nature, the outdoors, peace and tranquility. If I could move aboard, I think I would! Oyster the boat is a Tholense Schow built of steel and is from Holland. She was sailed to the UK by a Dutchman in the early 2000's. She was built in the early 60's and is (in my humble opinion) very beautiful and comfortable. I bought her when she was on the Thames and she was delivered by road to Plymouth. I motored her to her current position from Plymouth by sea courtesy of her ancient marine engine, a press-ganged crew and some Dutch courage. Oyster is situated quite high up the foreshore and floats on the high tide. Oyster is in a completely idyllic spot. She is perfect for couples or solo travelers who want to be secluded and close to nature. She is 'off grid' and so please do not expect Wi-Fi and all the mod cons. She is fairly basic. However, there is phone reception aboard for most networks. Being a boat there are some logistics around Oyster that most people don't have to worry about. For example, when there is a spring tide the roads near by can be impassable for about 3 hours while the tide comes and goes. She has loads of character. I do insist on a full handover of the boat on arrival so you can ask any questions and I can show you round.
Where is Oyster?
• Oyster is on the East Portlemouth side of the Salcombe Estuary. She is not far from Goodshelter hamlet and creek.
• Technically Oyster has a Salcombe address though Salcombe is a 5 minute ferry ride away.
• If you want to spend a lot of time in Salcombe it is easy during the day as there is a regular Ferry that runs from a pier about 20 minutes' walk away. In the evening it can be
more challenging as the ferry stops though water taxi's can be arranged in high season. If you have specific questions about local knowledge and access please call us and we will help where we can.
• If you don't have a car you can get the train to Totnes, bus to Kingsbridge or Salcombe and we are happy to pick you up by prior arrangement.
• Once aboard Oyster you can get supplies by going to Salcombe on the ferry where there are shops.
Details of the accommodation
• Oyster is ideal for couples or solo travellers. Not children.
• She has two cabins, one main cabin and one small one in the bow. Most people use the double birth in the main cabin to sleep on.
• All linen and towels are provided.
• Duvets, 2 pillows and blankets are provided.
• Torches are provided but feel free to bring your own as ours are basic.
• There are basic lights in the cabin.
• Oyster has a low cabin room (about 5 foot 9). I am 6 foot and have no problem spending time on her.
• Oyster has all the basic kitchen equipment you could need including an alcohol stove which is really simple to use.
• Oyster is dry. This is not true of all boats (as you know if you know boats).
• Oyster is in a quiet spot. Security is very basic. This has never been a problem.
• There is a canvas cover to pull over the cockpit to shelter from any inclement weather.
• Oyster is far up the estuary so does not rock around much.
• Access is from a gangplank from a hardly used ancient track.
• There is a field about 50 yards away where you can park your vehicle.
• There is a high-quality waterless loo next to the field shelter in the field (there is also a camping loo on board for emergencies or night time).
• Also, in the field shelter there is: A hot shower, a fridge, access to mains water, access to electricity and recycling for your rubbish.
• Oyster is on a tidal road. During spring tides, the road is covered for about 3 hours while the tide passes. This is just the way it is.
• We keep free range pigs and chickens at the farm. If you would like any sausages, bacon or eggs, please ask.
Around and about
• Once aboard Oyster you can get supplies by going to Salcombe on the ferry where there are shops. Make sure you bring some supplies for your first night.
• Oyster is a great place to walk from. You can walk to Gara Rock Hotel (www.gararaock.com) on the South West Coastal Path or to the Millbrook Pub in South Pool or to The Pigs Nose Inn in Prawle. If you are planning on walking at night bring a torch (we provide some but they are not super bright).
• The Beaches of East Portlemouth are beautiful, harbour coves and are about 20 minutes' walk away.
• There are endless creeks and coastal or inland walks to explore.
• There is a café by the ferry during the season on the Portlemouth side.
• The nearest towns are Salcombe and Kingsbridge. The nearest Garage is in West Charleton.
Getting to and from Oyster
• When coming to Oyster you head to Meadow Barn Farm first and then we guide you on to Oyster from here. This is if you are driving to us (and so we can give you a full induction).
• Buses will take you to Kingsbridge or Salcombe and we can pick you up by prior arrangement.
• The nearest train station is in Totnes from where there are trains to Bristol and London.
• There is lots of opportunity to cycle down here so bring a bike if you like. The hills can be steep though, and the roads narrow.
• Some people ask if they can bring a dinghy / paddle board / canoe with them. This is by prior arrangement with me (John) and you will also need to pay any relevant harbour dues to the harbour authority. Again, talk to me.
If you have any specific questions feel free to email us at hello@meadowbarnfarm.com or call 01548844157 / 07983855099 or 07834163954
Other Accommodation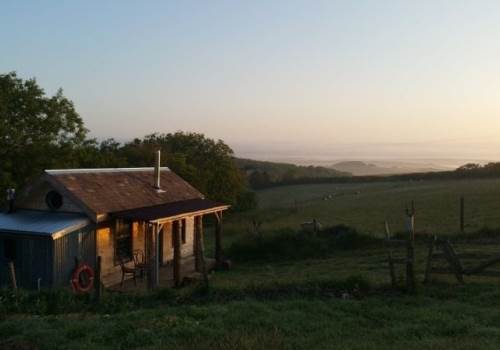 Cabin
Sleeps 4
1 bedroom
Max 1 pet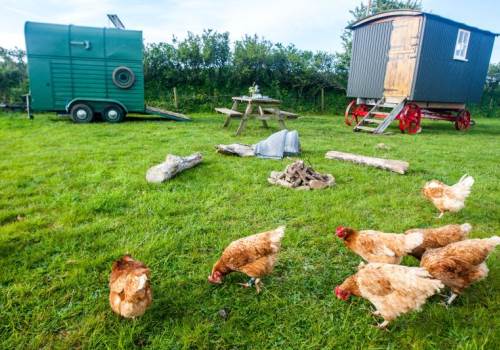 Hut
Sleeps 4
1 bedroom
Max 1 pet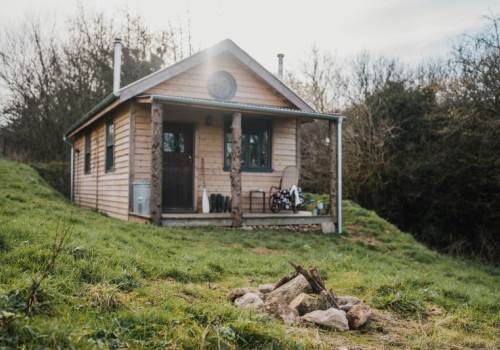 Cabin
Sleeps 4
2 bedrooms
Max 1 pet